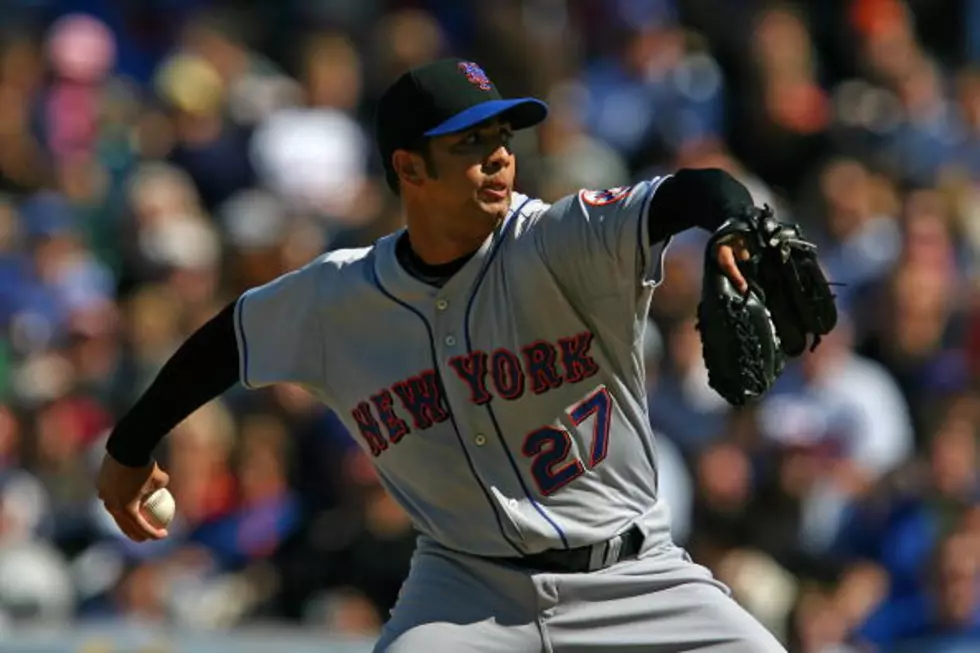 Former New York Mets Pitcher Throws Complete Game At 48
Getty Images
Some days, sports stories will hit closer to home for our radio show, The Drive with Charlie & Dan, than others. Tuesday was one of those days. Our producer jumped into the studio announced, "The Ferry Hawks needed a pitcher for a double-header and Figgy is taking the hill!" The room broke out in cheers and applause for "our guy Figgy!"
Dan Hinkley was referring to 48 year-old former Mets pitcher, Nelson Figueroa, who has appeared on our show several times this summer. We were all excited to hear that the intelligent pitching coach/MLB podcast analyst had once again climbed a professional baseball mound. Figueroa is the pitching coach for the Staten Island Ferry Hawks of the Atlantic League and was unexpectedly called into action on Tuesday.
Independent baseball can be nutty sometimes and coaches that are still in pretty decent playing shape can be called into emergency action. Now according to Joseph Staszewski of nypost.com, this is not a comeback for the former New York Mets right-handed pitcher. Figueroa is the co-host of the New York Post's "Amazin' But True" podcast and is not looking to re-start his professional baseball career, however, he did a pretty good job on Tuesday eating innings for his team.
According to nypost.com, the right-hander went 7 innings against the Gastonia Honey Hunters, which is a complete game with the Atlantic League's doubleheader innings rules. Figgy struck out four, throwing a whopping 119 pitches in a 10-5 loss. He allowed eight earned runs on 10 hits. Figueroa even took a few hacks at the plate going 0-for-3 with a strikeout. Figueroa pitched for the Mets in 2008-2009 and hasn't pitched in the big leagues since 2011 with the Astros. Nelson Figueroa has been a great guest on our show and we certainly root for him. Congrats Figgy! That was awesome.
10 New York Jets That Can Lead Gang Green To The Playoffs
Can the New York Jets return to the NFL playoffs for the first time in more than a dozen years? Can Zach Wilson be the quarterback that GM Joe Douglas dreamed he would be? Can Sauce Gardner and Jermaine Johnson turn the Jets defense into a contender? That answer to "can" they is yes. The answer to "will" they may be yes as well!
Do You Know Any of the 2022 New York Born Top 10 Major League Players (RANKED)?
The top 10 RANKED MLB players in 2022 that were born in New York.