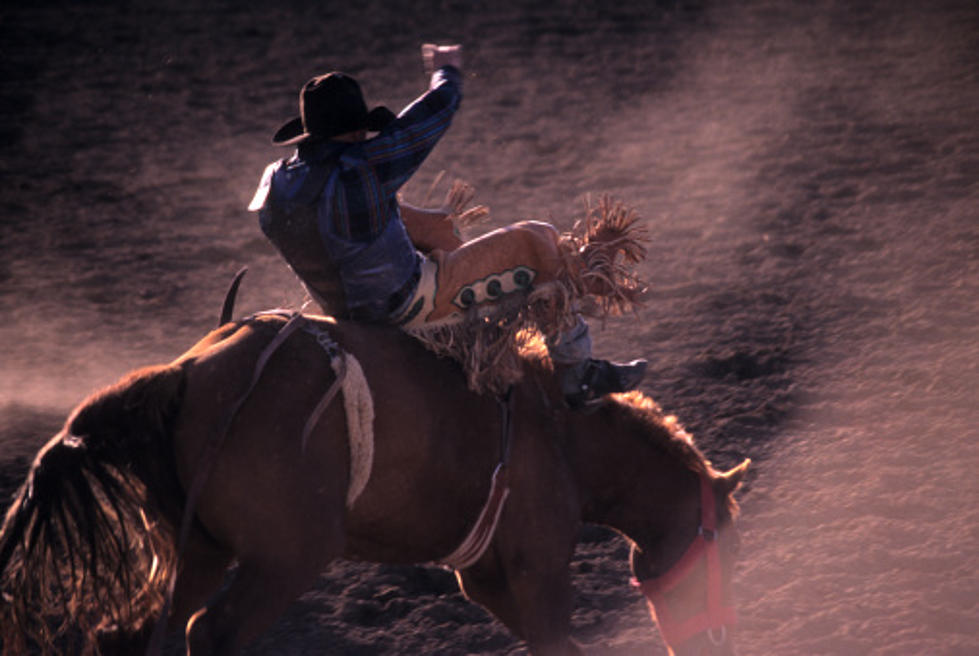 Former New York Giants Tight End Trades Pigskin For Bull Horns
Getty Images/iStockphoto
Former New York Giants tight end McKenna Sean Pascoe played 7 years in the NFL, except nobody knew him by that name. Now, Bear Pascoe, yes, they know that name. Pascoe wasn't an offensive specialist, catching first down passes over the middle on a regular basis. He amassed 40 receptions and 2 touchdowns over 85 games and was an awesome blocker. One very cool stat, Bear won a Super Bowl with the Giants 10 years ago over the Patriots. He'll certainly never forget that.
Bear retired from the NFL after the 2015 season he spent in Detroit. However, Pascoe is still competing, in a sport that is more dangerous in many ways than football. These days he's not blocking linebackers or running routes. These days Bear Pascoe is living his dream riding 400 pound steer in the rodeo.
According to a cool article by Paul Schwartz of the New York Post, Pascoe was raised on the rodeo. He won numerous youth competitions. Schwartz wrote that Pascoe "married into (wife Kate) rodeo royalty, inheriting a father-in-law and grandfather-in-law who were both world champion steer wrestlers." Those are some heavy in-laws to stand up to. Apparently, Pascoe was game and wanted to get into the family rodeo business.
"During the (2011) lockout, he was here at the ranch and he wanted to do it, and I told him, 'I'm happy to help you, but play football first because one little screw-up, a horse falls and then you're done with football,'" his father-in-law, John W. Jones Jr., said. "The rodeo is an unknown. You make what you win, and you're not guaranteed a salary. He was guaranteed that playing football. I wasn't gonna help him till he was done, but he would sneak off sometimes and do it."
It seems like Pascoe is enjoying his new life. In the past 6 months Bear has had 2 wins and 4 top-three finishes."I have steer wrestling practice in the early evening. You get changed, get on a round baler and go bale some hay until it gets dark. In the early fall, we got cows calving, so you get on a young colt and zip through to make sure everyone's having babies normally and they're happy and healthy. Then you get ready to do it all again the next day." It is a really cool story. You can go to nypost.com/sports to read Paul Schwartz's entire article.
Every Country Artist Performing In Upstate NY In 2022
We are set for a big year of Country shows in 2022, and here is a complete list of artists set to perform in 2022 in the Capital Region and all over Upstate New York.