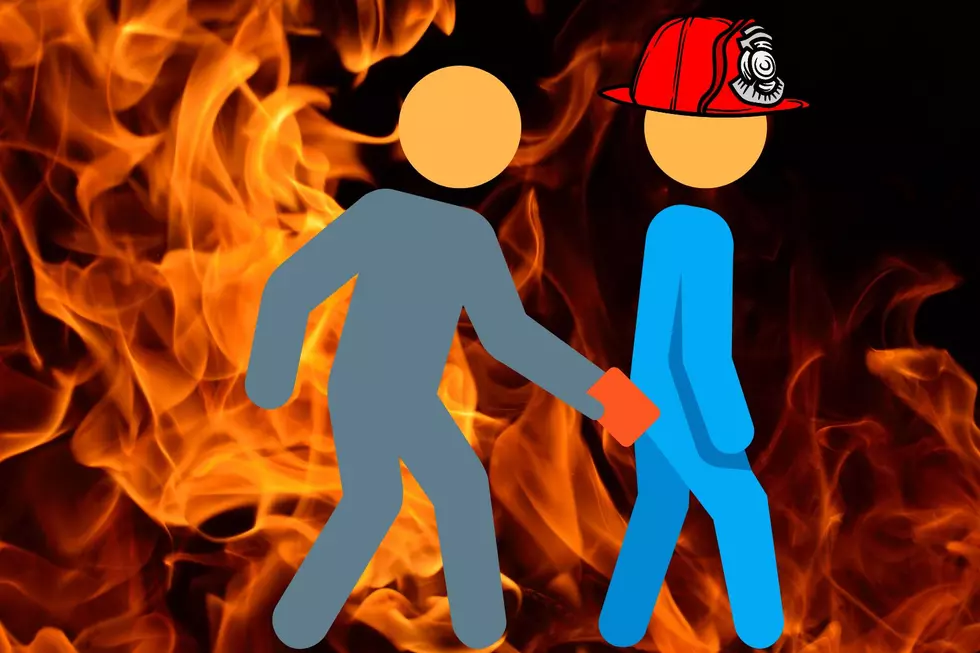 Firefighter's Wallet Stolen As He Saved Upstate Family From Blaze
Canva
When you're out at a bar, business is typically done for the day and you don't expect it back. Maybe you're blowing off some steam after a hard day or celebrating a successful workweek. Over the weekend, some Capital Region firefighters proved that heroes are never truly off the clock – even while some lowlifes prey on their selflessness.
Around midnight on Sunday, some off-duty Colonie fire fighters were enjoying a drink at a bar on Watervliet's Third Avenue when they heard a massive booming from outside. As patrons poured out of the front of the bar to investigate, the firefighters ran out to discover an inferno threatening a house one street over.
To The Rescue
According to Sidewinder Photography, the off-duty men took action without hesitation. While one phoned in the fire to a 911 dispatcher, the others ran to the neighboring home to rouse the occupants and warn them of the dangerous blaze, which you can see here:
All the residents were safely evacuated before the Watervliet Fire Department and Watervliet Arsenal Fire and Emergency Service arrived. Outside of some melted siding, the home did not sustain any damage. Officials are investigating the cause of the explosion.
No Good Deed
When the firefighters returned to the bar to collect their belongings they left behind in their rush to help, they realized somebody had stolen one of their wallets from their table. The thief ran off into the night while everyone was distracted outside, absconding with a credit card.
Watervliet Police do have a suspect in the theft that they're currently seeking. Since there were people filming the fire on their phones, the suspect was seen leaving in their videos. See more of New York's wanted persons for August below.
15 Of New York State's Most Wanted Criminals- August 2022
Below are individuals wanted by the New York State Department of Corrections and Community Supervision's (DOCCS) Office of Special Investigations who have been designated as its
Most Wanted Fugitives
. They should be considered armed and dangerous. This list is current as of 08/01/2022:
NEVER attempt to apprehend a fugitive yourself. If you have information on the location of any of these fugitives, you can contact OSI 24 hours a day / 7 days a week to report it. All leads and tips are treated as confidential information.
If an immediate response is necessary, such as you see the wanted person at a location, please call "911" and report it to the police.
Stars Who Were Convicted or Charged With Crimes
Here are 25 celebrities who have been convicted or charged with crimes, ranging from minor felonies to serious offenses.
Celebrities Who Ran Into Serious Tax Troubles
Below, you'll find 21 famous celebrities who ended up owing anywhere from hundreds of thousands to millions of dollars to the IRS in taxes.