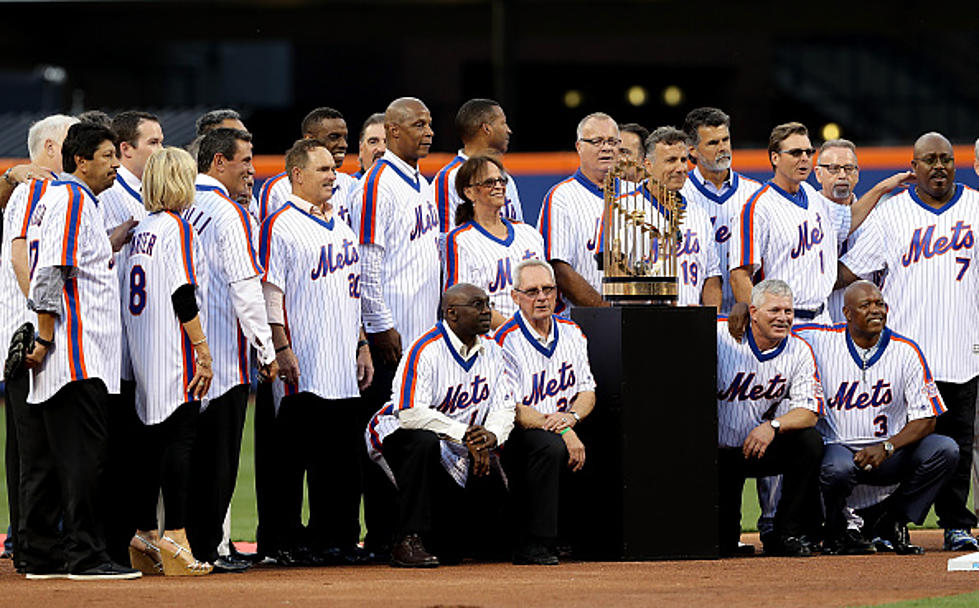 ESPN Captured New York City's 80's Love For Mets
Getty Images
OK, I am a typical New Yorker when it comes to people talking or producing a documentary about the New York Mets of the 1980's. I went to hundreds of games at Shea Stadium in those years and followed the Amazin's like I was being paid to do it, which unfortunately, I wasn't. So, when ESPN announced that they would be doing a "30 for 30" on the 1986 Mets called "Once Upon A Time In Queens" I rolled my eyes. I admit it.
The stories of the Mets as "party animals" was not a secret in New York City or Long Island, where many of the Mets lived. So, I imagined it would be a scandal based four part series focusing little on the surrounding excitement that the Mets generated in that time period in NYC. Boy was I wrong!
ESPN did an outstanding job in capturing the time period and the city's relationship with the New York Mets. I truly enjoyed how they built up to the 1986 season by showing the construction of the 1980 team and beyond. The emphasis on the three year period from 1984 to 1986 was spot on and effectively highlighted.
I appreciated how they told the stories of Darryl Strawberry and Dwight Gooden with their substance abuse problems. They didn't sugar coat it but they didn't sensationalize it either. ESPN did an excellent job of correlating their substance abuse with instances of performance decline.
These New York Mets years were my wheelhouse. I spent countless days and nights with my family and friends at Shea Stadium in the 1980's. Watching, reading and talking baseball occupied more time than it probably should have. However, watching the interviews with Keith Hernandez, Kevin Mitchell, Wally Backman, Ray Knight, Lenny Dykstra, Bobby Ojeda and more, was so much fun for me. It brought back a flood of memories and emotions that only come from allowing yourself to being a true fan.
LOOK: Here are the pets banned in each state
Because the regulation of exotic animals is left to states, some organizations, including The Humane Society of the United States, advocate for federal, standardized legislation that would ban owning large cats, bears, primates, and large poisonous snakes as pets.
Read on to see which pets are banned in your home state, as well as across the nation.