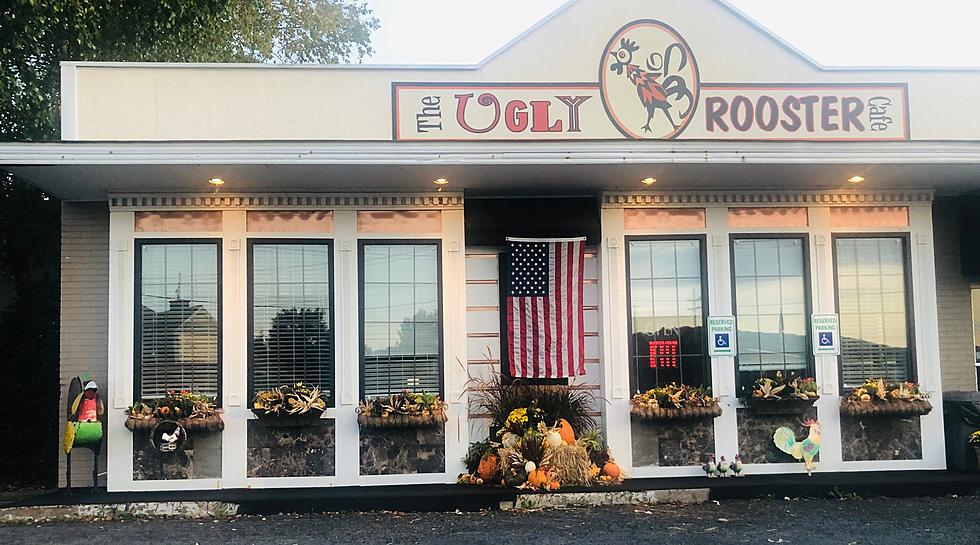 Mechanicville's Ugly Rooster Cafe Expanding to Malta Location
Photo: Ugly Rooster Facebook
A cozy, comfortable, Capital Region cafe is getting a second location.
Neslted in the heart of Mechanicville, The Ugly Rooster Cafe is beloved by locals and out-of-town travelers who know where to get good eats in Saratoga County.  They've enjoyed so much success over the last dozen years, that one rooster simply wasn't enough.  On Tuesday they "teased" information regarding their expansion with a Facebook message stating "What's better than one Rooster? We vote for two. Details coming soon!"
While the staff at the Ugly Rooster didn't exactly specify where their second location will be, they hashtagged "Maltany" (for Malta, NY) on their Facebook post basically confirming what hasn't exactly been a secret.
On the very popular "518 Foodies" Facebook group, a local contributor posted a photo she took of in front of the old Malta Diner.
In the photo, the old Malta Diner sign is covered up with a new one that says "Coming Soon! The Ugly Rooster"  and a long list of positive and encouraging comments followed.
News of the expansion spread quickly on social media when it was learned that Malta was getting the second Ugly Rooster.  The Malta Diner, located at 2476 Route 9, had been in  business for over 25 years when they announced back in January that due to the COVID-19 pandemic they were closing up shop.
The Ugly Rooster in Mechanicville opened back in 2009 and over the years established a loyal clientele for their down-home cozy atmosphere and delicious comfort foods at a bargain price. There is no word on when the second Rooster in Malta will be open for business.
LOOK: Here are copycat recipes from 20 of the most popular fast food restaurants in America