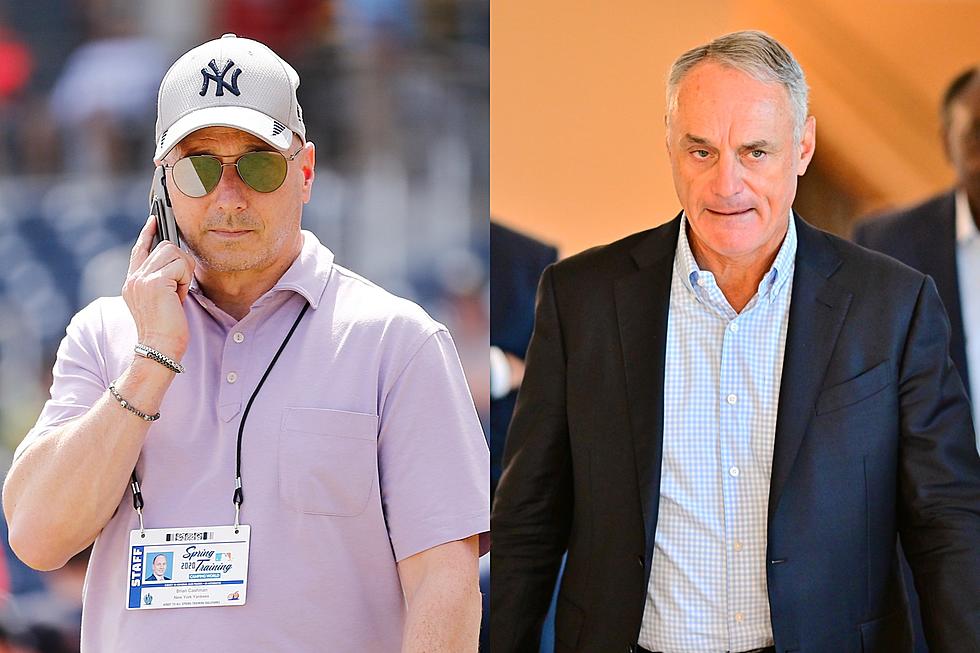 Court Denies New York Yankees; Critical Letter to Be Unsealed
Getty Images
Though we're multiple MLB seasons removed from the cheating epidemic that went through the league in the late 2010's, the metaphorical cloud is still hanging over the league in 2022.
In addition to the league as a whole, the cloud still hangs over the New York Yankees, who are involved in litigation over a letter sent by MLB commissioner Rob Manfred, and Yankees' general manager, Brian Cashman.
The Yankees have been petitioning to keep the letter sealed, and therefore, out of the view of the public eye. They've received a ruling on this appeal, and New York fans may not like what they've had to say.
The New York Yankees' appeal to keep the controversial letter sealed has been denied, according to a news story penned by ESPN. The initial ruling came back in late March, when a judge ruled that the letter would be unsealed, and would be available to be read by the public. The Yankees filed an appeal to this decision, but were denied.
One has to wonder what's in that letter, that would make the New York Yankees fight so hard to keep it sealed. The original lawsuit, filed by five men who bet on games through DraftKings from 2017 to 2019, alleges that cheating in Major League Baseball influenced their bets' outcomes.
The letter, meanwhile, was sent from Commissioner Rob Manfred to General Manager Brian Cashman, and could unveil more evidence of cheating that was not originally reported by the commissioner in his memorandum to the league. If it's found that Manfred hid facts from the public, it could spell a great deal of trouble for the leader of Major League Baseball.
Aside from that, however, any details of cheating by the Yankees, will reflect very negatively on the current leadership group for the Yankees, including Cashman and team manager Aaron Boone, among others.
Needless to say, Yankees' fans are likely watching this decision very closely moving forward.
Re-live The Glory Days with This Old Yankee Stadium Virtual Tour
The "Old" Yankee Stadium may be gone, but plenty of photos and videos of the classic ballpark still exist. Re-live its history and lore through this virtual tour.
The Ten Most Underrated Heroes in New York Sports History
We all know Jeter, we know Manning, and we know Willis Reed. But, what about the other guys, the quieter heroes, that still made a major impact on New York sports?