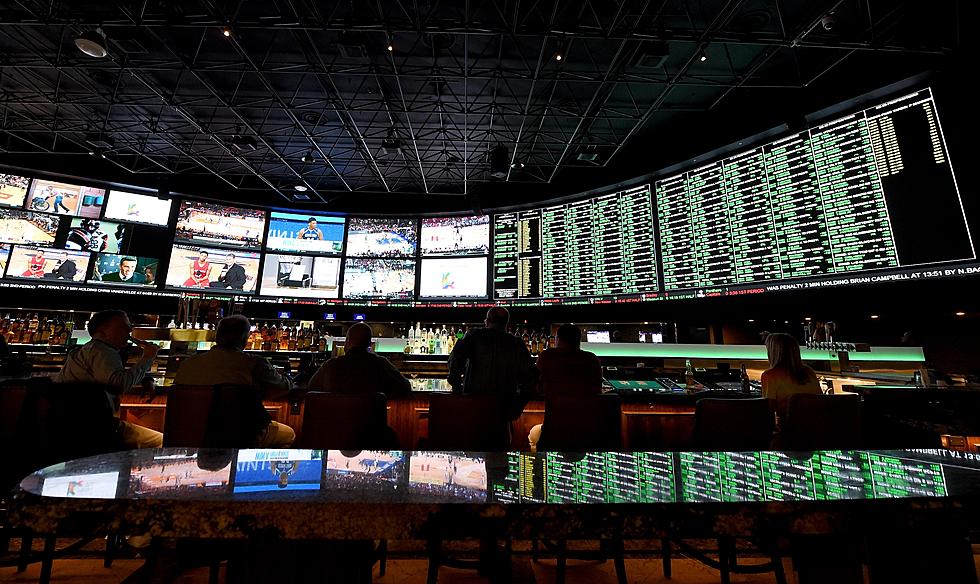 When and Where Can You Bet on Sports in New York? We Finally Have Answers
Ethan Miller
Place your bets, New York sports fans! We FINALLY have some definitive answers, and dates, on the ever-evolving world of online sports betting in the state of New York.
---
Sports Betting in New York Has Been in Flux
Last month, news broke that anti-gambling groups were preparing lawsuits against the state of New York, alleging that the state did not follow its own Constitution in allowing daily fantasy sports to be legal.
All the while, online sports betting has remained illegal in the state of New York, and lawmakers have gone 15 rounds with one another in deciding the fate of online gambling in the state.
Now, we finally have a bit of clarity.
---
The "Who" Will Be Decided Next Week
According to a story published by the New York Post, the state of New York will announce the entities through which sports betting would operate at a future date. Here's what the Post said:
"The state is expected to choose at least two groups to begin online sports betting: the consortium of Bally Bet, BetMGM, DraftKings and FanDuel; as well as the group of Caesars, Wynn Interactive, Empire Resorts, PointsBet and Rush Street Interactive, according to people familiar with the matter.

 

One of the remaining questions is whether New York awards a license to a third group — the team of rapper Jay-Z, Fanatics and Barstool's Penn Sports Interactive." - The New York Post
Essentially, the "rights" to operate an online gambling service with a license is currently up for grabs, and the result will be determined by New York state next week, according to reports. Knowing which app to download, and subscription to sign up for, is a huge first step for New York residents looking to place wagers on sports.
When will all of this information be put into action, though?
---
The "When" Will Be, Ideally, By the Time The Super Bowl Kicks Off
That's right, New Yorkers. Sunday, February 13th, 2022 is the deadline that the state of New York has set for itself to officially legalize online sports betting. Not only will it be legalized by that date, it will be "up-and-running" by that date, allowing gamblers in the state to place their bets on their phones on the New York Giants to win the game, and win the Super Bowl.
See what I did there?
---
New York Is Still Part of the Majority
According to a map created by AmericanGaming.org, New York is one of 29 states that currently have legal sports gambling in some capacity. An additional five states are either not yet operational, or have had legislation filed. The online sports betting world, however, is much smaller.
Here's hoping by the time the Giants (I did it again) kick off for Super Bowl 56, we'll be able to pick them to win on their phones.
Step Inside This 16-Guest AirBnB Near Albany with It's Own Golf Course [PHOTOS]
Haunted Stadiums - Frontier Field in Rochester, NY
Rochester's Frontier Field boasts a whole different kind of "bleacher creature" since its opened in 1996.