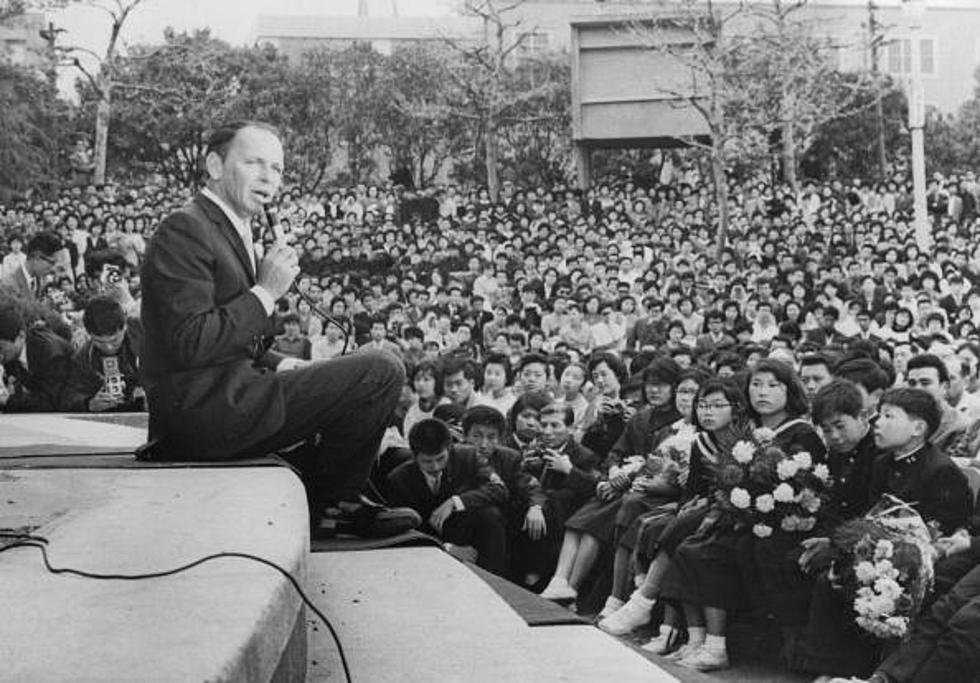 Can Frank Sinatra Sing the Buffalo Bills to the Super Bowl?
Getty Images
Frank Sinatra passed away at the age of 83 more than 23 years ago, so when Matt Parrino from Syracuse.com was on The Drive with Charlie & Dan on Monday, I was pretty shocked to hear him say that Josh Allen was "listening to Frank Sinatra and some old school music to chill." I love Frank. My mom was one of those women that would swoon over "Old Blue Eyes" but Josh Allen? He seems a bit young but if he thinks Frank makes him cool, go for it.
Parrino's reference to the young QB listening to Sinatra involved Allen's attempt with the Bills to relax him and take out "some" of the "Hero Ball Josh" decisions that have reduced his effectiveness. At the same time, Parrino said that Buffalo has no intention of taking all of that "Hero Ball Josh" out of him because that's is what has made the young Bills quarterback so special.
Matt also talked about how pleased the Bills were with the performance of Mitch Trubisky, the former second overall pick by the Chicago Bears, against his old windy city team. Trubisky was 20 for 28 for 221 yards with a touchdown. Those numbers seem, remember I said seem, to be better than his entire Bears career. It's not true. It just seems that way. Parrino talked about how the Bills new backup was able to spread the opponents defense in a similar fashion to their starting quarterback Josh Allen.
The Bills are going to be right there on the doorstep of the Super Bowl. Maybe the crooner that the stars referred to as the 'Chairman of the Board,' Frank Sinatra, can pass on some of his coolness to the budding Bills superstar quarterback. Maybe Josh Allen can hoist that Lombardi Trophy and tell the world "I Did It My Way."
To listen to the entire interview with Matt Parrino from Syracuse.com on The Drive with Charlie & Dan Monday click below. Matt does a great job covering the Bills. Check out his "Shout" podcast and you can follow him on twitter @mattparrino.
25 True Crime Locations: What Do They Look Like Today?
Below, find out where 25 of the most infamous crimes in history took place — and what the locations are used for today. (If they've been left standing.)