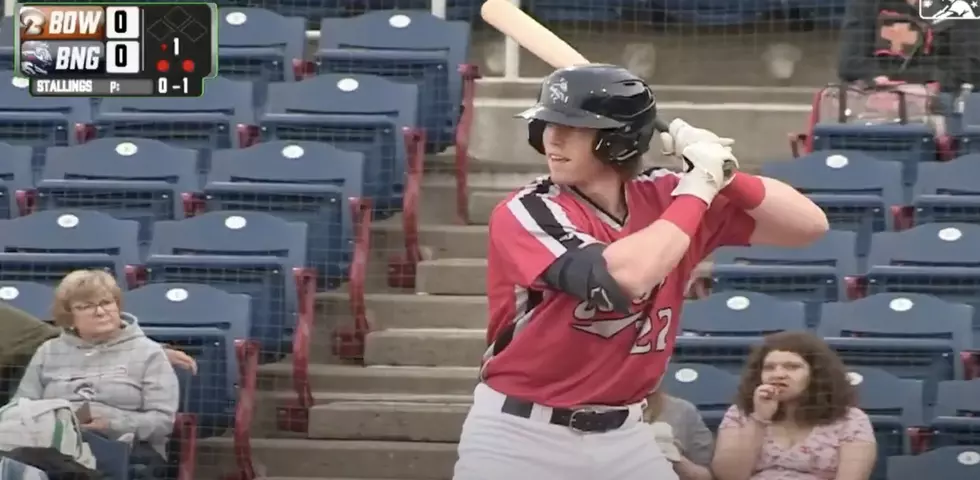 Is The Next David Wright Ready For New York & The Mets?
YouTube.com
For the past six seasons, New York Mets fans have craved to fill the void at third-base left by their Captain, David Wright. Remember Eric Campbell in 2015 starting at third? Then fan favorite but couldn't fill the hole, Wilmer Flores took the job in 2016-17. Then there was the "Toddfather" Todd Frazier in 2018-19, followed by JD Davis and Jonathan Villar. Now, Eduardo Escobar is doing his best to fill #5's shoes at the hot-corner. He's fine but the Mets need better. Fear not, Blue & Orange faithful, the next David Wright has been blasting his way through the minor leagues on his way to Queens.
The Amazin's 2019's first-round selection out of Lake Travis High School in Austin, Texas was a young man named Brett Baty. The high schooler signed for a cool $3.9 million. Now he is on the doorstep of joining his big league club. Roger Rubin of newsday.com spoke to Baty about his rapid accession through the minor leagues. "The accolades are nice and having your hard work recognized is nice, but I can't get distracted. I want to play in the big leagues and I've always been a confident ball player. But I believe it's about the here and now: work to improve, be the best player you can be today and things will take care of themselves."
That is certainly a terrific perspective for a 22 year-old. He will need that to be successful in the Big Apple. Baty is currently playing for Triple-A Syracuse. The third-baseman was named the Double-A Eastern League player of the month for June, prompting his promotion to the next level. If June is any indication of what he can eventually do for the Mets, the rest of the National League should be put on notice now. Baty hit eight home runs and drove in 27 RBIs in 23 games. According to Roger Rubin, during one 12-game stretch, he hit .490. Those numbers will make Mets fans happy.
Apparently, playing baseball makes the young Austin, Texas native happy and he is ready for that call when it comes. "I enjoy it and I like showing my athleticism and learning the craft," Baty told newsday.com. "You never know what could happen at the highest level. An outfielder could go down. A third baseman could go down. I am staying where my feet are right now, but while I am here I am going to make myself ready to play anywhere they might want me." Mets fans look out, the next David Wright may be just days away.
UPDATE! August Gas Prices for Capital Region
Under $4 a gallon? Yes! Here are 11 Capital Region gas stations offering gas for less than $4 a gallon as of August 11, 2022.
10 New York Jets That Can Lead Gang Green To The Playoffs
Can the New York Jets return to the NFL playoffs for the first time in more than a dozen years? Can Zach Wilson be the quarterback that GM Joe Douglas dreamed he would be? Can Sauce Gardner and Jermaine Johnson turn the Jets defense into a contender? That answer to "can" they is yes. The answer to "will" they may be yes as well!