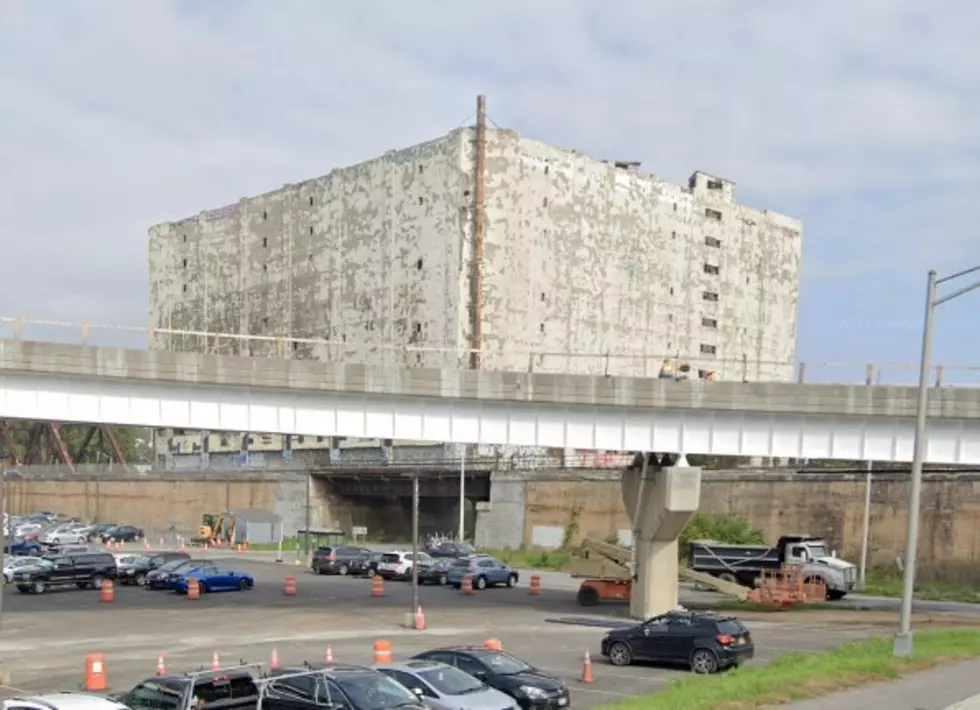 BREAKING: Is Albany's Central Warehouse on the Verge of Collapse?
Google Street View
It looks that way - or at least part of it. You may have heard that Amtrak suspended service Friday to all points west of Albany due to chunks of concrete falling from the Central Warehouse near the train tracks.
Albany Mayor Kathy Sheehan has declared a state of emergency around the building and says the south wall of the concrete structure is almost certain to crumble:
Structural engineers and city officials are on the scene assessing the situation as the collapse has been called 'imminent'.
Mayor Sheehan criticized the building's current owner, which whom the county and city have been in a number of legal battles:
It's incredibly frustrating. We have an an owner who clearly is not taking care of the building, he's not taking responsibility for the building. We're stepping in. We will do whatever it takes to have a safe situation here. We will send a bill to the owner.
The Central Warehouse has been Albany's biggest eyesore for decades. The massive concrete structure has sat abandoned since the late 80's or early 90's. Built in the 1920's, it was a cold food storage building an operated in that capacity until its closure.
Over the years, ownership has changed hands several times with different, but never carried out, ideas on how to rehab the building into something useful. Most recently, Albany County wanted to award it to two local developers with plans to transform the building into a mixed use facility that included retail space and apartments. However, ongoing legal battles between the building's current owner and the city/county have stifled any progress.
CBS 6 shared this video of the Central Warehouse and how it operated back in 1982:
Sneak Peek Inside The Creepy Old Central Warehouse
Hotel in Albany Abandoned During Covid is Trashed by Vandals
Check Out this Abandoned Girl Scout Retreat in Upstate New York