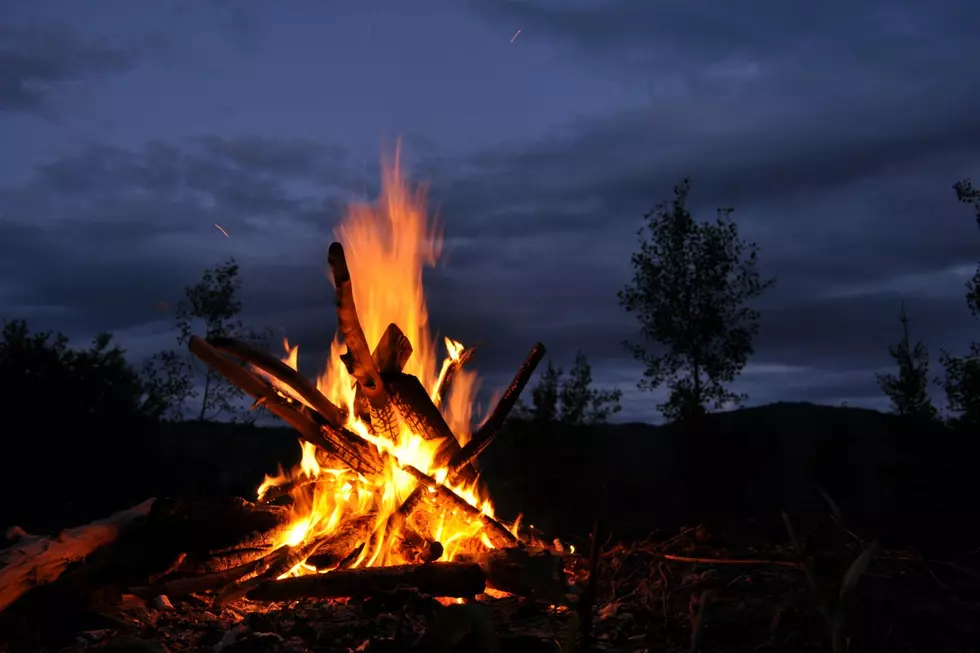 Bonfire Beware: This Firewood Mistake Could Put You In NY Jail
Canva
Late fall is campfire season in New York. There's something so perfect about sitting around a roaring blaze with family and friends, sipping cider, and enjoying a crisp night under the stars.
Of course, there are the standard safety measures to take as far as outdoor fires are concerned – keep away from buildings or low hanging trees, avoid fires on windy days and make sure the firepit is ringed off and clear of debris. But in New York, there's one lesser-known fire rule that could leave you with a $350 fine – or even jail time.
Don't Bug Me
Since 2009, New York has followed strict rules dealing with the prevention of exotic pests under Environmental Conservation Law. As part of this, the state put strict limits on what firewood you can transport and burn.
According to the New York Department of Environmental Conservation, untreated firewood imported into NY from any other state or country and untreated firewood grown in NY transported more than 50 miles from its origin without being heat-treated are both illegal.
"Buy It Where You Burn It"
Seasoned (air-dried) and kiln-dried wood does not count as heat-treated. Proper heat-treatment involves the wood being cured at 160° F for 75 minutes. If you're carrying firewood by auto, make sure to have documentation saying where the wood is originally from and state certification of heat-treatment, if applicable.
These are the pests that the law is meant to stop the spread of. Some are them are already in New York, and some are outside state lines.
Asian loghorned beetle
Oak wilt
Emerald ash borer
Asian gypsy moth
Light brown apple moth
Brown spruce longhorned beetle
If these invasive pests get loose on your property they could kill the trees in your backyard or neighborhood. If they spread to a campground or state park or forest, it could wipe out whole tree species and cause millions in damage.
If you're caught transporting or burning untreated firewood that doesn't meet state regulations, prepare to pay the price. Any law enforcement can inspect your firewood under Environmental Conservation Law and levy a $250 fine, $100 civil penalty, and up to 15 days in jail.
5 of New York's Most Devastating Invasive Species
Here are 5 species that have invaded New York State and in some cases they must be killed. We are talking about fish that walk on land, plants that cause severe burns and insects that could wipe out a variety of crops that we rely on.
Keep an eye out for these species and you hike, work around the yard or do some fishing this year. Should you locate any of these it is important to report where and when you found them to the
New York State DEC
.
Animals and Insects In New York That Will Invade Your House This Winter
Here are some of the animals and insects that, according to
Cornell University
, just might be invading your home this Fall or Winter, unless they already have.
The 11 National Parks Closest To Upstate New York
With New York's lack of National Parks, you may fancy driving to one nearby. Here are the 11 closest National Parks to Upstate, using Albany as a reference. Data compiled by
Stacker
and photos courtesy the National Park Service.