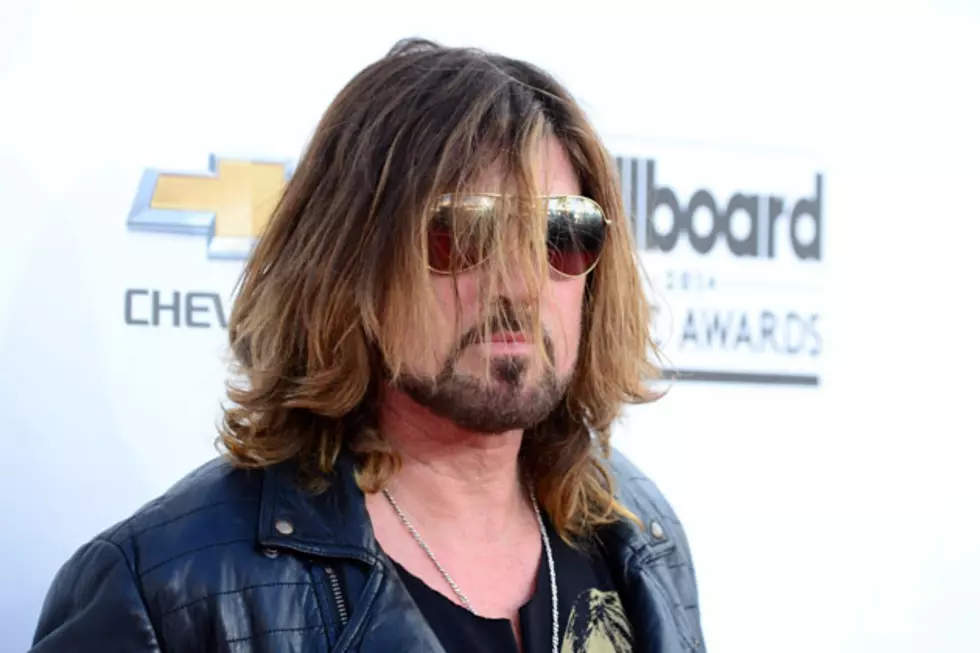 Billy Ray Cyrus Reveals Acoustic Version of 'Some Gave All' – Exclusive Premiere
Frazer Harrison, Getty Images
Billy Ray Cyrus' new album 'Icon: the Distance' will be released on Tuesday (June 3). The 11 tracks feature hits and new versions of lesser-known hits. One song that gets a fresh spin is 'Some Gave All.' Listen to an intimate acoustic version of the track exclusive at Taste of Country.
Piano and acoustic guitar introduce Cyrus' familiar lyric. "I knew a man called him Sandy Kane / Few folks even knew his name / But a hero yes was he / He left a boy came back a man / Still many just don't understand / About the reasons we are free," he sings on this hit from 1992. 'Busy Man,' 'Stand' with Miley Cyrus and a collaboration with George Jones and Loretta Lynn stand out as signature tracks from the album.
The new version of 'Some Gave All' joins 'The Distance' as the two previously unreleased tracks. 'Achy Breaky Heart' closes the collection, with Cyrus sounding as strong as he did at the beginning of his storied 22-year career. Listen to the new version of this classic song below.
Billy Ray Cyrus, 'Icon: the Distance' Track List:
1. 'The Distance'
2. 'Trail Of Tears'
3. 'Call Me Daddy'
4. 'Busy Man'
5. 'Wanna Be Your Joe'
6. 'Stand' (with Miley Cyrus)
7. 'The Freebird Fell'
8. 'Need A Little Help'
9. 'Country Music Has The Blues' (with George Jones and Loretta Lynn)
10. 'Some Gave All' (acoustic) (Previously Unreleased)
11. 'Achy Breaky Heart'