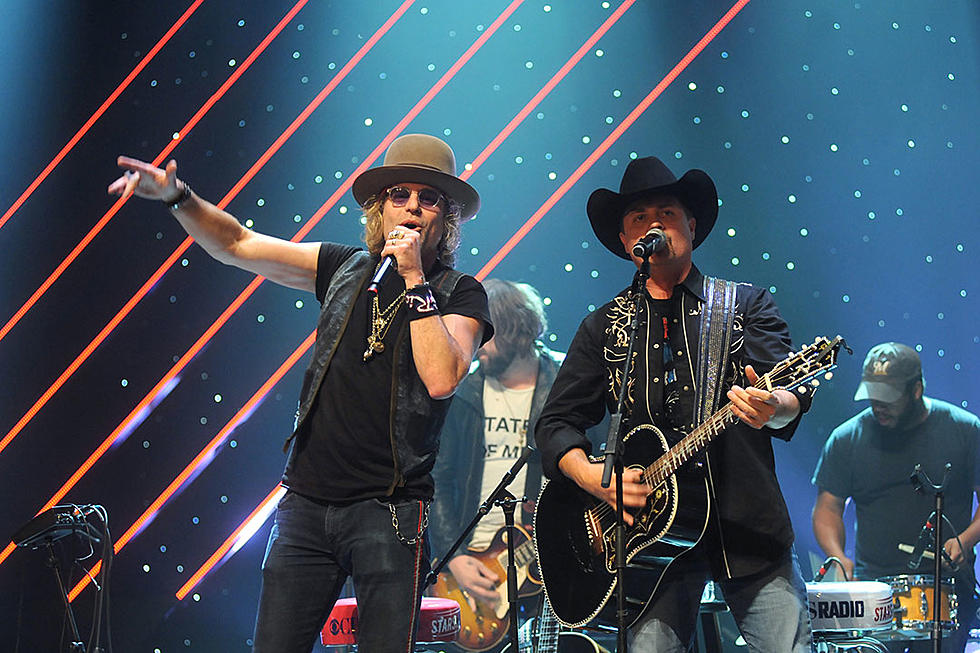 Big & Rich to Perform at Donald Trump Inauguration Event
Timothy Hiatt, Getty Images
Country music will have a big presence surrounding the inauguration of President Elect Donald Trump. Big & Rich are amongst the artists schedule to appear.
Nashville's the Tennessean reports that the country duo has been tapped as the headline act for the Great America Alliance's Inaugural Gala taking place on Jan. 19, the night before Trump's inauguration ceremony where he'll be sworn in as the 45th President of the United States. Frequent collaborator and member of the Muzik Mafia, Cowboy Troy will also join them for the performance.
"We're thrilled to be performing in our nation's capital during this historic moment in time," says John Rich, one half of Big & Rich, in a press release.  "A Presidential Inauguration is a uniquely American event, so we are honored to be a part of it and hope to help make it a memorable event." This isn't Rich's first experience with the business tycoon. He was a contestant on Trump's reality competition show, Celebrity Apprentice in Season 11, raising more than $1 million for his charity of choice, St. Jude Children's Research Hospital.
Big & Rich isn't the only country act to partake in inauguration festivities. Gary LeVox, member of the trio Rascal Flatts, is set to perform at the 2017 Veterans Inaugural Ball on Jan. 20. He'll take the stage with hit songwriters Neil Thrasher and Wendell Mobley, who collectively have penned hits for a range of country artists including Kenny Chesney, Lee Brice, Reba McEntire, Randy Houser and many more.
Big & Rich recently announced a partnership with Nashville-based independent distributor Thirty Tigers to help market and distribute its upcoming 2017 album. Gravity, the first album released on their own independent label, achieved three hit singles in 2016 with "Look At You," "Run Away With You" and "Lovin' Lately."
Big and Rich Have One of the Songs of the Century