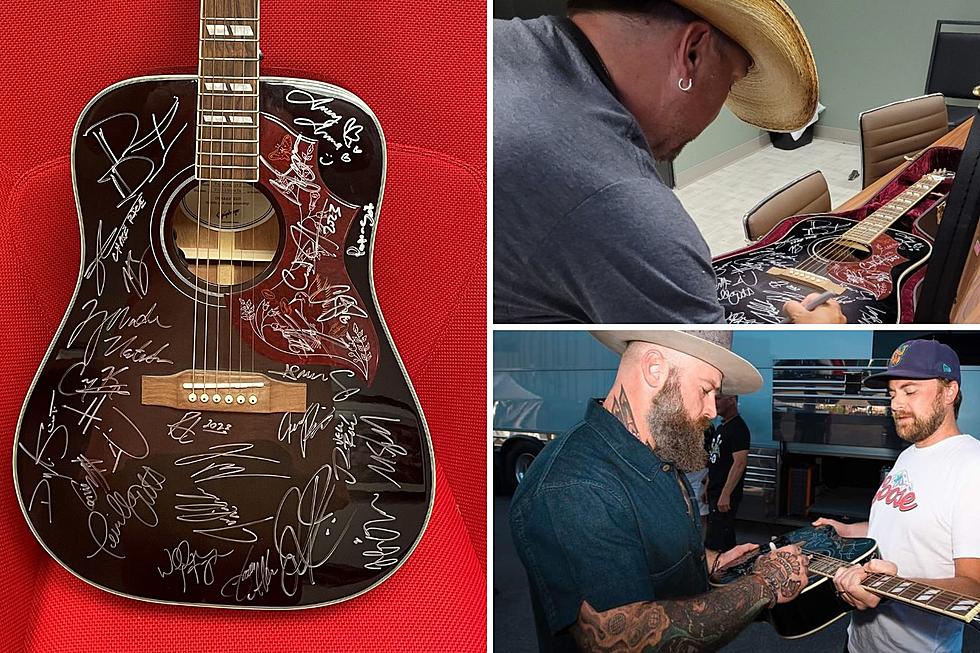 Bid On Guitar Signed By Thomas Rhett, Jason Aldean & 27 More To Benefit St. Jude
Claude Sawyer Photgraphy
How would you like to hang the ultimate piece of Country music memorabilia on your wall featuring the signatures of 29 Country stars, all to benefit a great cause?
As a GNA listener, you are most likely familiar with our annual radiothon to benefit St. Jude Children's Research Hospital and how we do all we can all year long to support the lifesaving research and treatments done at the hospital. Sometimes, we get some really cool opportunities for you to support St. Jude while experiencing one of our great St. Jude charity concerts, or in this case, your chance to own an amazing piece of Country music memorabilia!
Own This Guitar Signed By 29 Country Stars!
For the last year our station photographer Claude Sawyer has been traveling to Country shows all over New York to have some of Country's biggest stars sign this guitar! Jason Aldean, Thomas Rhett, Zac Brown, Jelly Roll, Cole Swindell, and 24 others signed this guitar - all to help St. Jude. Now you can own this priceless guitar to hang on your wall at home to not only admire but remind everyone you care about St. Jude kids fighting cancer.
A special silent auction is underway now as part of the Saratoga St. Jude gala and you can place your bid for this star guitar here. 
Every Country Artist Performing In Upstate NY In 2023
We are set for a big year of Country shows in 2023, and here is a complete list of artists already scheduled to perform in the year ahead in the Capital Region and all over Upstate New York. Don't miss your favorite Country stars - keep checking back here as we will be adding lots of shows in the weeks and months ahead.