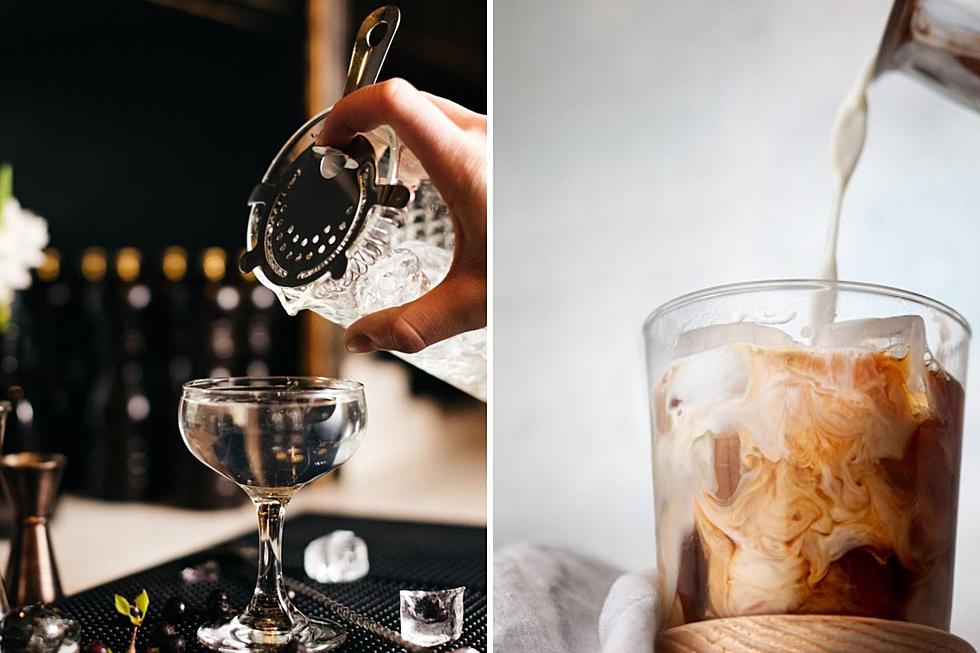 Be 'Scene' at This Unique Coffee & Cocktail Spot in Albany County
The Scene Facebook page
The old Friendly's which closed in 2011 and became Crispy Basil Artisan Pizza which also shuttered in 2016 is now a new coffee and cocktails concept on Western Avenue in Guilderland. The Scene Coffee & Cocktails is now open.
The Scene Coffee & Cocktails Is a Different Kind of Cafe
Mariana Lia is the daughter of Bill Lia of Lia Auto Group and a recent graduate of Siena College. She had researched this new concept for two years to create a unique spot according to News 10 ABC. The concept, she refers to as an "Instagramable Coffee Shop".
Mariana Lia said of the new restaurant,
We wanted to design a space that you would expect to find in LA or Miami, and make it accessible to everyone here in the Capital Region.
The Scene has signs hanging that read "This Must Be The Scene" and Coffee first, Cocktails later. This unique spot also has a champagne vending machine!
What Is The Scene Serving?
The menu features coffee, tea, and brunch items including stuffed waffles, specialty toasts, salads, paninis, breakfast sandwiches, and more. The cocktail menu features spiked coffee cocktails, wines, and classic drinks.
To view The Scene's menus, click HERE. The Scene is open Monday through Wednesday from 7 am until 4 pm, Thursday and Friday from 7 am until 8 pm, Saturday from 8 am until 8 pm, and Sundays from 8 am until 2 pm.
The Capital Region's Best Fried Chicken Joints [RANKED]
It feels like the chicken sandwich wars have really upped the conversation of who serves up the best fried chicken in general. So here are the top 5 spots in the Capital Region, according to your votes!