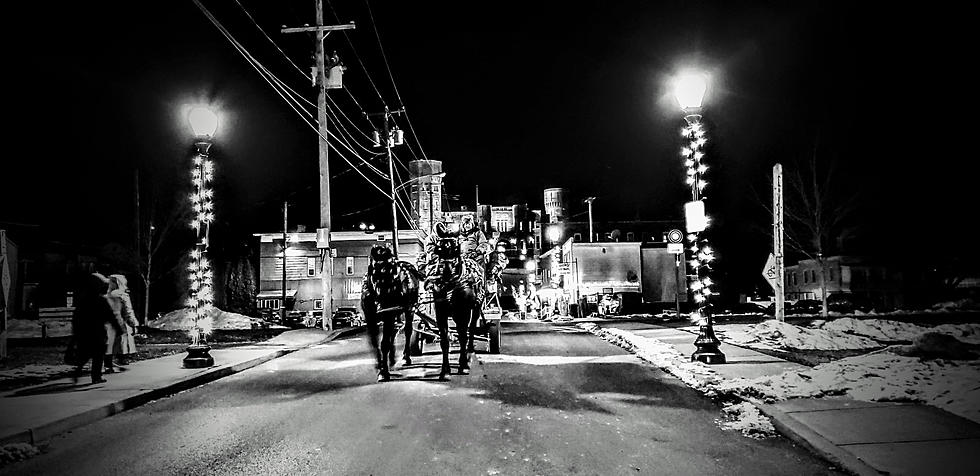 Amsterdam's Tree Lighting Festival Features Free Horse-Drawn Carriage Rides
https://www.facebook.com/CityofAmsterdamNY/photos/pcb.10166451609755019/10166451592590019
The City of Amsterdam has set a date for its Tree Lighting Festival. It will be held on Friday, November 26th starting at 4 pm right on the Mohawk Valley Gateway Overlook Bridge.
What Festivities Are Planed for the Tree Lighting Festival?
The events will be free and fun for the whole family. There will be free horse-drawn carriage rides starting at 4 pm.
This event is sponsored by New York Oncology Hematology. Enjoy the Christmas Tea Table sponsored by Sticker Mule, and you can even make your own Christmas decorations for the whole family for free thanks to Berkshire Farms. Also stay warm and cozy with hot chocolate served courtesy of the Amsterdam Marching Rams. Plus there is caroling with the Mohawk Valley Chorus.
When Will The Amsterdam Christmas Tree Be Lit Up?
Because it continues to get darker earlier and earlier, the Christmas tree lighting will take place at 4:30 and 4:45 according to the press release. Get ready for Santa Claus and Mrs. Claus to arrive on the Mohawk Valley Gateway Overlook. The big guy has also dropped off a special mailbox. Bring your letters to Santa and you can send him your list. Make sure you include a return address so Santa can send you a magical letter back.
The City of Amsterdam and the Amsterdam Tourism, Marketing & Recreation Department presents Amsterdam's Tree Lighting Festival sponsored by Hill and Markes. All of the fun begins at 4 pm in the City of Amsterdam. Have fun with the whole family on Friday, November 26th.
Look Inside the 1 of a Kind "Octagon House"
Eerie Look at Things Left Behind at the Abandoned Sunset Lanes in Colonie