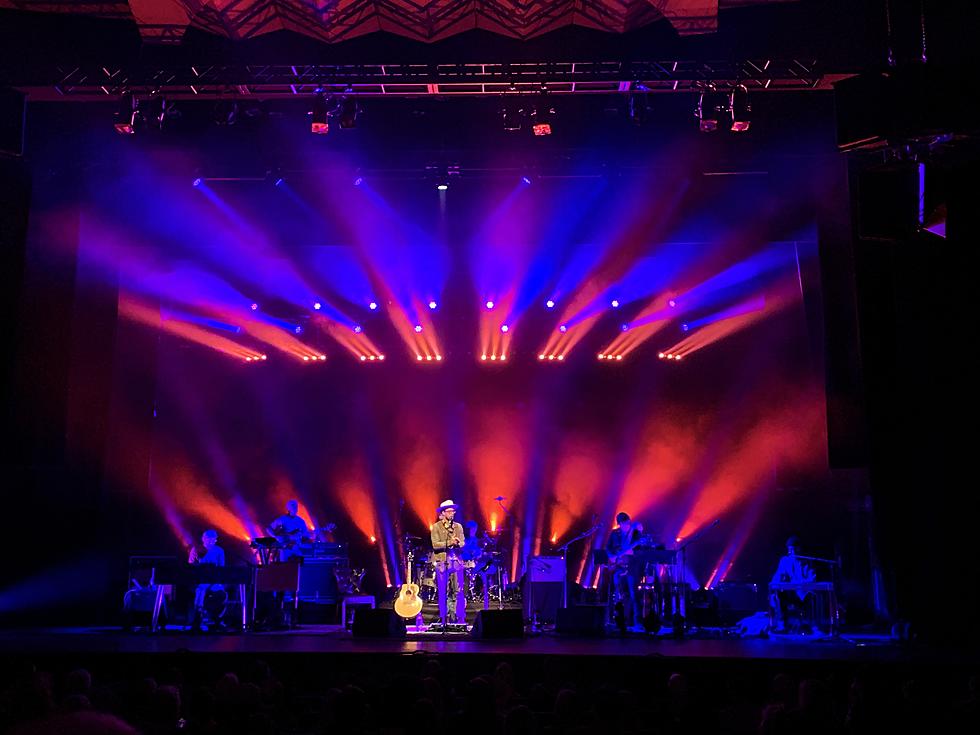 Amos Lee Puts The Egg In Albany On A Slow Simmer
photo by Charlie Voelker
Folk, rock and soul performer Amos Lee returned to The Egg in downtown Albany on Monday night. The singer/songwriter has played the venue before and seemed right at home as he stopped by with a few more friends. The six-piece accompaniment was a departure from the previous solo-acoustic shows that the performer had played in Albany. The multi-talented ensemble added a unique depth to his wide ranging vocals.
Amos Lee is just released his 9th album called "Dreamland." The former school teacher turned performing artist played a number of tunes from his new record that seemed to have a more pop-rock sound to some of the songs.
The title song "Dreamland", "Worry No More" and "Seeing Ghosts", were all very cool selections played from the new release. Among the fan favorites, he played "Windows Rolled Down," which is one of those songs that when you are driving, the next thing you know, you are getting pulled over for speeding.
An evening with Amos Lee is like hanging out at the beach and listening to music with friends. Some songs will get you going but most are a relaxing journey of folk, rock and soul music accentuated by a wide-ranging spectacular performance of beautiful vocals by the singer formerly known as Ryan Anthony Massaro of Philadelphia.
People always ask me who Amos Lee reminds me of. I would say a mix of a number of artists that he has opened for; Paul Simon, Dave Matthews, Van Morrison mixed in with a little Zac Brown. That's pretty good company. His shows are a must on my list these days.
See Bob Weir At New York's Radio City Music Hall For His "Ace" Album 50-Year Celebration
Bob Weir & The Wolf Brothers came to New York's Radio City Music Hall to celebrate 50 years since the release of his solo "Ace" album, which included such Grateful Dead staples as Playin' In The Band, Looks Like Rain and Mexicali Blues. The two night run April 2nd and 3rd featured special guests and sold out performances.
New York Colleges That Made The Top 50 Most Expensive In America
CBSNEWS.com did a Top 50 Most Expensive Colleges and Universities in America. Let's see which New York colleges made the list.
10 Capital Region Golf Courses You Can Play For Under $40
Taking a look around the Capital Region at some of New York's finest public golf courses, I was able to find more than a few that won't break the bank. Check out these affordable options, so you can save and play the links more often!