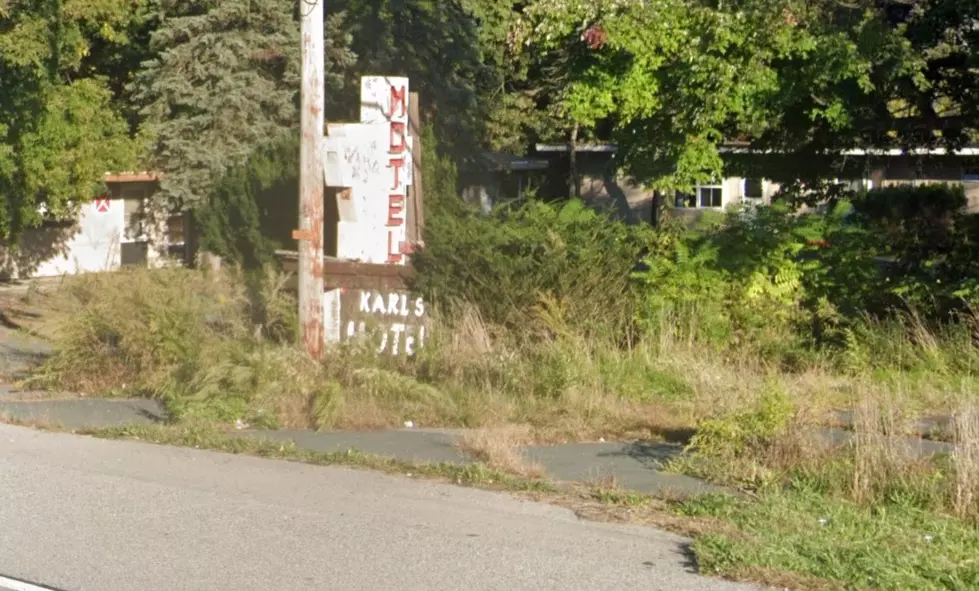 Abandoned, Decrepit Colonie Motel to Stay Put for Now
Google Street View
You may have noticed this dwindling structure while heading up Route 9 from Latham to Halfmoon.
Somewhere behind all the overgrown brush and fancy sign is Karl's Motel and Efficiency Apartments, and yes, people were living there up until recently.
Currently, the property is abandoned and looks pretty hellish. The infamous red X can be seen on part of the building, meaning the structure is unsafe. Ya think?
The motel shut down in 2020, but this photo from September 2019 shows there was still some activity there, with a couple cars in the parking lot indicating it had some tenants.
After numerous health and building code violations, the motel was shut down for good in 2020.
A developer plans to knock down all the remaining structures as well as a home on the property adjacent to the motel. Their hope is to build an apartment complex and office complex, but it's getting some resistance from the Planning Board, who say the site is zoned for commercial space, not residential.
Regardless, the properties, as they are now, are a mess. Talking to the Spotlight News, Michael Davis with ABD Engineering says clean up along will be a major task:
1129 is .5 acres and contains a house that is vacant and basically the site is a dump," Davis said. "1133 contained an old hotel that has been vacant for some time and is also a dump. There is debris all over the place. The buildings are falling down and everything needs to be cleaned up. It is a very expensive project and we need a certain number of units to make it a go.
The developers and the Planning Board do agree that something needs to be done with the property and hope to come to an agreement soon. Planning Board member Kevin Bronner is open to some kind of compromise:
I'm OK with residential there if there are amenities and if there is space to make it work. If we can make it work, it is better than what is there now.
In the meantime, the buildings, unstable as they may be, will remain on the property until a deal is worked out.
See Inside Albany's Abandoned Governors Motor Inn Before Recent Demolition
Abandoned for Years, Water Slide World Still in Remarkably Good Shape
Check Out this Abandoned Girl Scout Retreat in Upstate New York