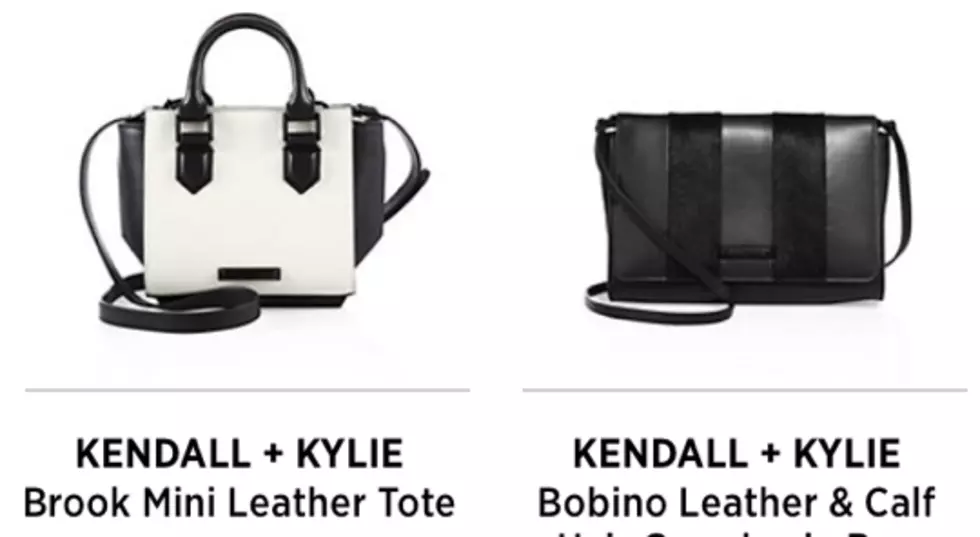 $300 For a Backpack? These Girls Are Nuts.
Saks Website
I've never been someone who "needed" a name brand. You won't find me dolled out in Gucci or Louis Vuitton - in fact, I just had to double check the spelling on both of those because I shop, like the normal, average person where my bank account allows: Target.
And honestly, even then, sometimes I'm wondering why I'm paying $30+ for a pair of jeans at, helllllllo, TARGET.
But, then I saw this, which dropped Tuesday. I think my jaw hit the floor.
Kendall and Kylie Jenner officially added handbags to their fashion line and for prices that would cover me for at least two months worth of groceries. Obviously, there are people that are going to go and scoop them up but I'm dumbfounded how anyone can be okay with spending so much on a purse or a backpack. Then again, in a lot of cases, those people make a lot more than I do, so lucky them maybe?
The girls had announced back in the Spring that they would be making handbags available soon to their line and right now you're able to preview and pre-order on the Saks website.
It looks like the cheapest bag, the Baxter Leather Crossbody Bag is $195, with the highest priced, Katherine Leather Tote ringing in at $450! If you want to add a keychain though, those are pretty reasonably priced at $9.50...oh wait, no, I'm sorry...that's $95. Nevermind.