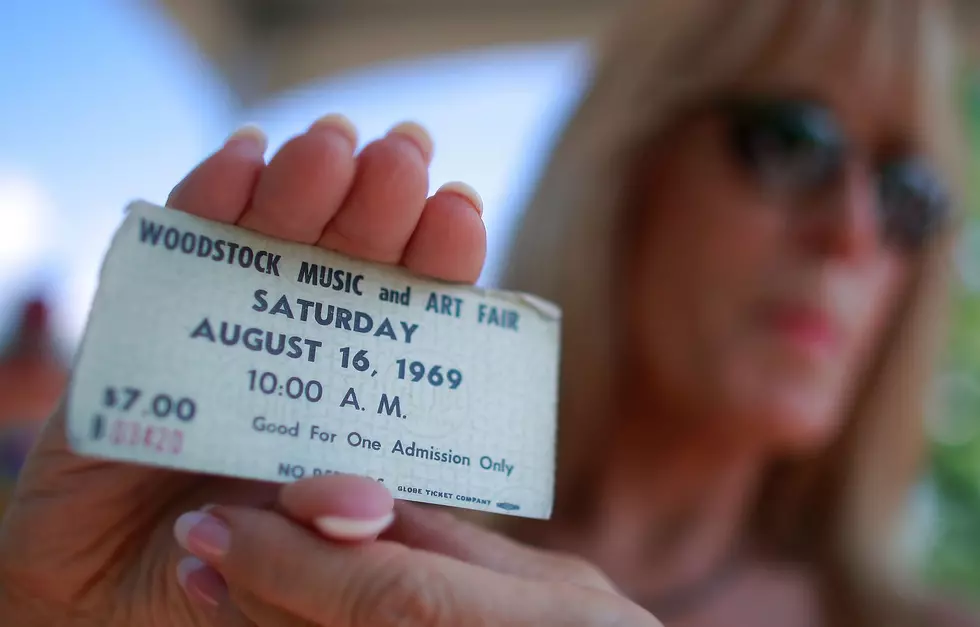 Getty Images
After postponing ticket sales last week, the 50th Anniversary Woodstock Festival has been cancelled.
Say it ain't so! What was supposed to be the golden anniversary celebration of the original Woodstock Festival back in 1969 is no more. According to a Billboard report, the 50th anniversary festival at Watkins Glen has been cancelled because the organizers '...don't believe the production of the festival can be executed as an event worthy of the Woodstock Brand name while also ensuring the health and safety of the artists, partners and attendees."  Luckily, tickets for the festival never went on sale.
I gotta say, this one did seem to come together a little bit last minute for such a large undertaking. It's one thing to put on a one night show with a few bands for 10,000 people; it is a much more complicated undertaking to put on a 3 day festival that could attract hundreds of thousands. After all the problems that occurred at Woodstock '99, I am betting festival organizers erred on the side of caution on this one. Which, while disappointing for music fans, was the right choice if organizers were not 100% confident it would go well. Hopefully we will get another Woodstock at some point when the organizers feel they can do it right!