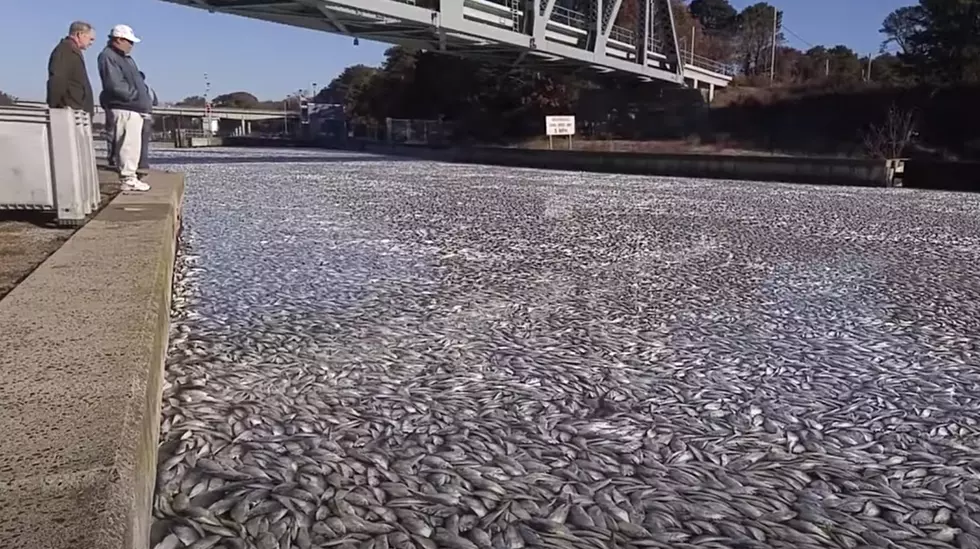 Why Are So Many Fish Dying In New York Waters This Summer?
YouTube.com
According to the New York State Department of Environmental Conservation, thousands of dead menhaden, also known as bunker have washed up on the shores New York this summer along the shores of the Long Island Sound. Large dye-offs of bunker are not totally rare given a number of factors. This summer, many of those environmental variables were more than evident in July, causing massive fatalities of the ever popular bait-fish.
According to Nicholas Spangler of newsday.com, the hottest water temperatures recorded in a decade of monitoring have contributed to the large numbers of dead fish. Record heat, combined with little rain in the month of July have greatly contributed to these record high water temperatures. North Shore harbor measured temperatures near 78 degrees last week. Those are tropical numbers for fish species in the northeast.
"Every summer, concentrations of dissolved oxygen in Long Island Sound waters decline to levels that are unhealthy for fish and other aquatic life," Mark Tedesco, director of the EPA's Long Island Sound Office, wrote in an email to newsday.com. "On average water temperatures have increased over the past few decades, contributing to the problem. EPA is working with its partners, including the states of Connecticut and New York, to continue reducing nitrogen pollution to further improve water quality and to mitigate the impacts of climate change on the Sound."
Why is menhaden the only fish dying? Well, there may be other species that are impacted. However, according to NYSDEC, bunker is very vulnerable to low levels of dissolved oxygen. They also travel in massive schools with thousands swimming packed closely together. As water temps rise, dissolved oxygen declines. With no rain and heat-wave temperatures, sensitive fish like bunker struggle.
Can't Touch This! Ten New York Sports Records That Won't Be Broken
Sports records are made to be broken, but in these cases, New York athletes have set records that are so impressive, they won't be broken anytime soon.
[carbongallery id="61aa1c86f7b22476eaf82752"