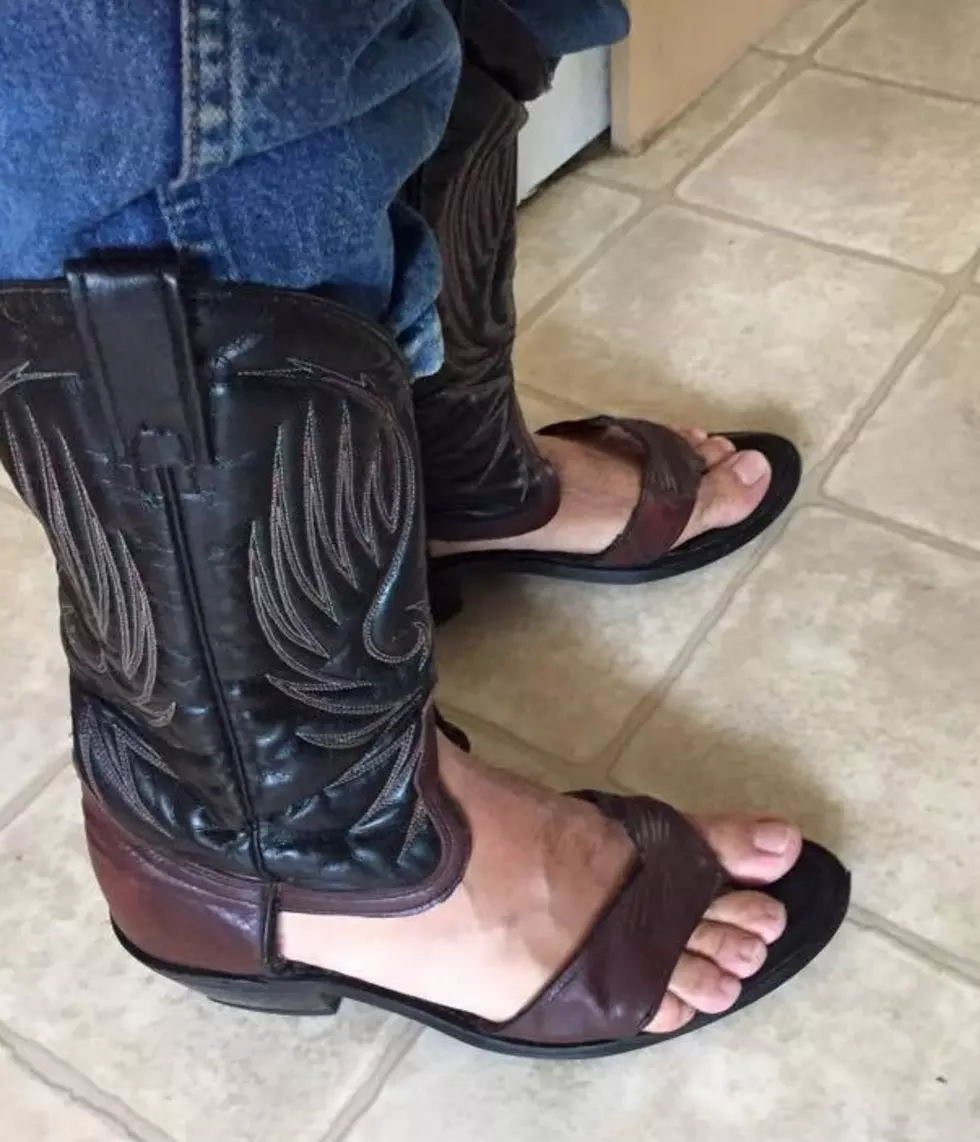 What to Wear to Countryfest – Cowboy Boot Sandals?
Redneck Cowboy Boots
July 8th at the Schaghticoke Fairgrounds will be my very first Countryfest and I can't wait! I had the most fun possible at Taste of Country this past weekend, I just want to watch some more country music! But, what do I wear?
I was trying to get a feel at Taste of Country the kinds of things that I should be wearing to Countryfest. I, obviously, saw a ton of cowboy boots but I'm afraid by the time July comes around it'll be way too hot outside for those. I'm sure I'm going to be running around trying to see everything, I don't want my feet too hot in the process.
Of course, wearing flip flops all day seems like I'm just asking for my feet to be covered in blisters. Until, I saw these and figured that maybe I've found the perfect footwear for a summer country show in the Capital Region: Redneck Boot Sandals.
They look comfortable, they look perfect for the weather, and they look fashionable, but do those things all look good together? Take a look, would you wear these to Countryfest? If not, I need some ideas, what clothes should I wear?