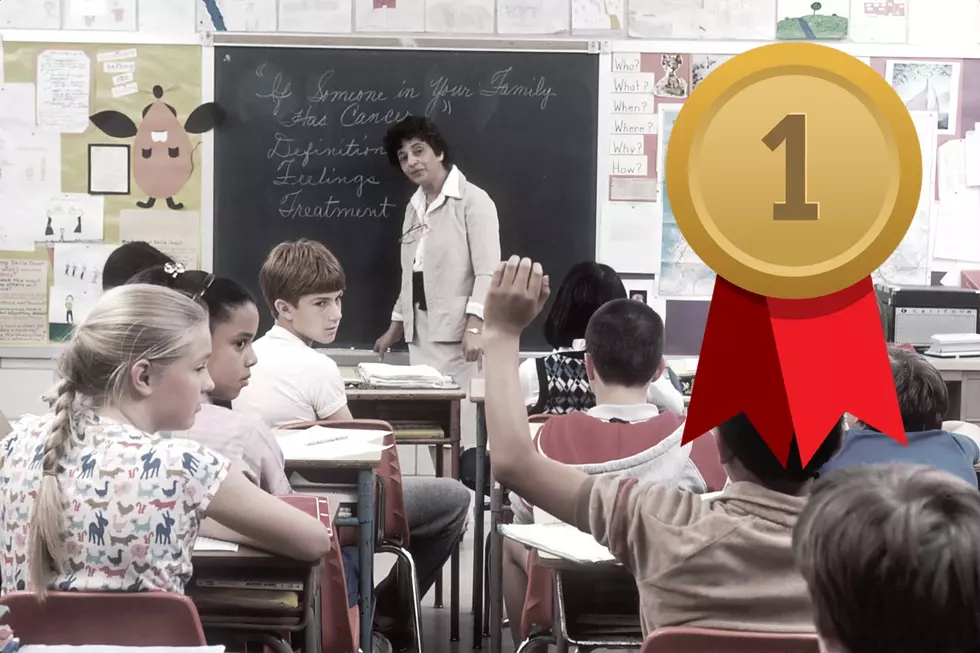 The Best State to Be a Teacher? It's New York, and Now We Know Why
Unsplash (National Cancer Institute)
School is back in-session in New York, and teachers across the Empire State are back to work for a new school year.
Being a teacher is a rewarding job, but certainly comes its fair share of challenges. You're asked to manage tens, if not hundreds, of kids and their parents at once. You have to battle the frustrations brought about by technology, and create an environment that allows kids to learn, without giving them undue stress and anxiety.
It's a job that isn't for the faint of heart, but if you're a teacher in New York, a recent study claimed that you may be in a better situation than most of your colleagues.
---
Study Ranks New York as Best State in the Country to Be a Teacher
According to a report from ABC News 10 in Albany, New York has been ranked as the top state in the country in which someone can work as a teacher.
The study was done by the personal finance website WalletHub, which weighed different criteria and generated rankings that listed the best and worst states in the country to be a teacher. The states were measured in two major categories, Opportunity & Competition and Academic & Work Environment, the "scores" for which were determined through 24 more specific metrics.
In total, New York finished with a final "score" of 59.33, finishing ahead of Utah, which had a score of 57.38. New York was ranked 5th on the database for Opportunity & Competition and 3rd in terms of Academic & Work Environment.
Here are some of the more specific rankings, according to News 10's recap of WalletHub's report:
No. 10 – Avg. Starting Salary for Teachers (Adjusted for Cost of Living)
No. 1 – Avg. Salary for Teachers (Adjusted for Cost of Living)
No. 17 – Quality of School System
No. 7 – Pupil-Teacher Ratio
No. 1 – Public-School Spending per Student
No. 5 – Teachers' Income Growth Potential
No. 9 – 10-Year Change in Teacher Salaries
No. 1 – Existence of Digital Learning Plan
Of the states surrounding New York, New Jersey was next-closest, as it was ranked as the 6th-best state in which one can be a teacher. Pennsylvania followed at No. 7, with Massachusetts directly below at No. 8. Connecticut also joined the Top 10 at No. 10 overall, with Vermont falling a bit lower in the rankings, at No. 27.
Of course, there is plenty of work to be done across the state, and the country, to improve the quality of schools for both students and educators. That said, if you're a teacher, or are looking to become one, New York is currently the best place to get started.
Which Capital Region Schools are Investing in Your Students the Most? [RANKINGS]
When it comes to your kids, you want to send them to a school that will invest in their future. These ten Capital Region schools are doing so more than most.
How Do Capital Region High Schools Rank in the State of New York?
U.S. News has released their rankings of high schools in the United States, and when broken down by state, here is where Capital Region high schools rank.