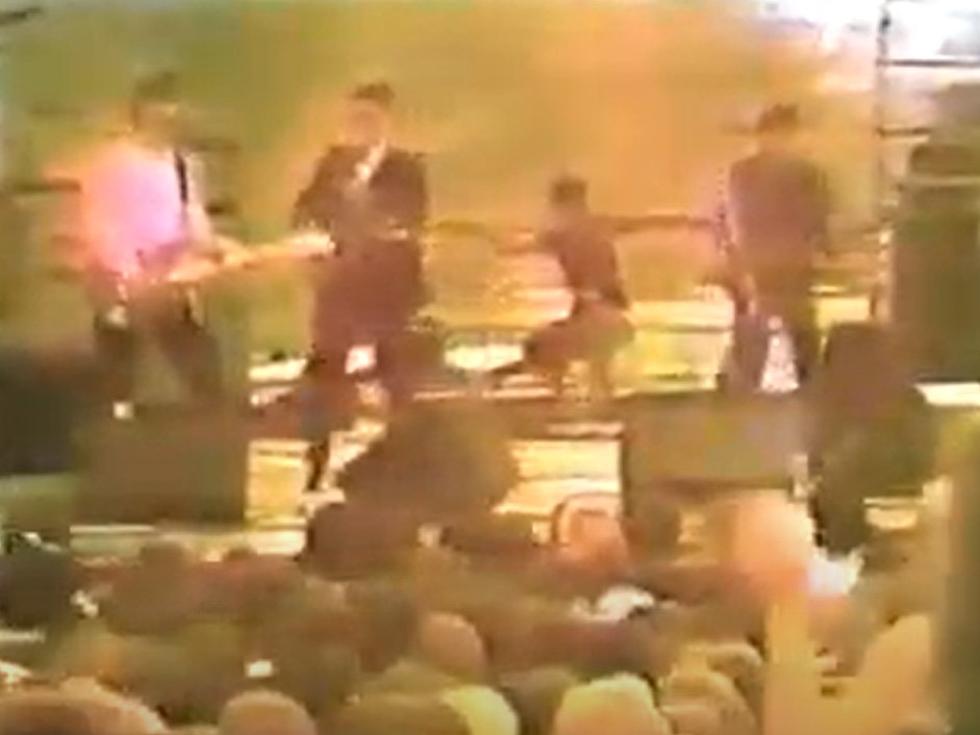 That Time 'Squeeze' Played UAlbany in 1982 [VIDEO]
YouTube
Were you there? It was May 1, 1982. Reagan was president, USA Today published its first issue, and Squeeze was rockin' the campus of UAlbany.
This was an event called Mayfest, an end of semester celebration where students and music fans alike would descend on the giant campus for one big party.
Squeeze were riding high, having just released their album East Side Story, which of course featured the band's biggest ever hit 'Tempted'.
Temperatures were perfectly positioned on that May day, up into the mid 70's. A very comfortable way to end of the spring semester and start summer. Although a few final exams probably lingered in the days following the show.
According to setlist.fm, the band performed ten songs that day including 'Vicky Verky', 'Cool for Cats', 'Tempted' and even a cover of 'Tears of a Clown' by Smokey Robinson & The Miracles.
Lucky for us, the (VHS) cameras were rolling that day. The video quality isn't great, but the audio is decent. Here's the full concert from when Squeeze played UAlbany 40 years ago.
After nearly two years of pandemic cancelations, lockdowns, and social distancing, music fans were ready to rock out. Squeeze returned to the Capital Region in 2021. They hit the road with Daryl Hall and John Oates that summer and took the stage at SPAC on August 15. Yes, that was the same night Daryl ripped apart the Albany Hilton from the SPAC stage.
The band is still going strong, the summer of 2022 has the band on the road playing festivals throughout Europe.
7 Beloved Music Venues We Miss in the Capital Region
The Capital Region has always had a very rich music scene. Whether its punk, hardcore, hip hop, folk or straight up rock, there were a number of venues in the area that hosted some pretty big names over the years. Here are a few you may have frequented growing up in the area.
12 Cool and Unique Facts About the Capital Region