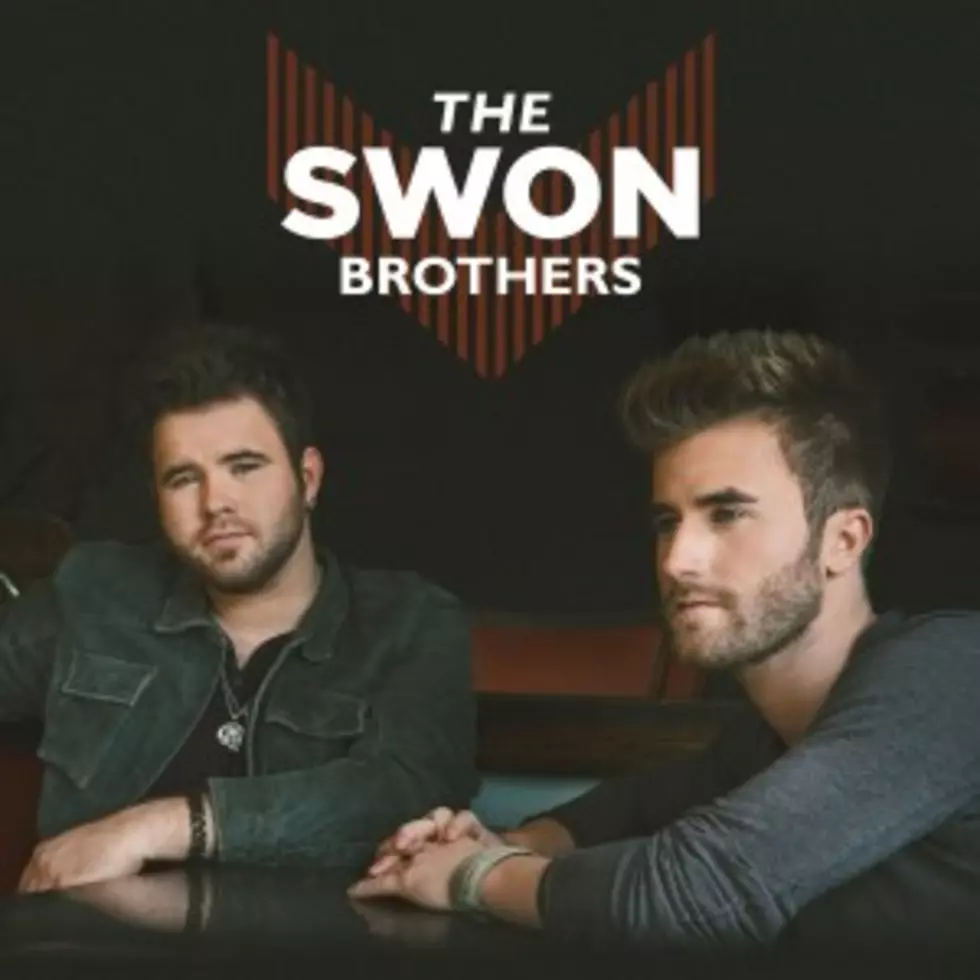 Swon Brothers Announce Debut Album
Arista Nashville
The Swon Brothers are almost ready to share their debut album with their fans. After working on the project for more than a year, their self-titled record will be released on Oct. 14.
"We were so picky with what songs we put on this record," brother Colton tells People magazine. "And we said a little prayer before every session with the musicians, just praying that it goes well. You get one shot at this."
The siblings at least had plenty of help for their freshman record. After coming in third place on the fourth season of 'The Voice' under the guidance of their coach Blake Shelton, the brothers say the country music superstar has remained active in their career.
"From day one, Blake definitely guided us. I know the cameras have stopped rolling, but he's still mentoring, still coaching, as a friend," Colton adds. "He just told us, 'Man, you're the ones that got to sing these songs for the next 20 years if it's a hit. Be sure that they're songs you want to sing and that it's something you want to say.'"
Shelton might be dishing out advice, but the siblings say he won't appear on this album -- although they won't rule out any collaborations in the future.
"The biggest question we get is, 'Did you talk Blake into singing on the album?'" Zach reveals. "And we definitely talked about it, and he was on board, but I think we're going to save that for when we find the right song."
The Swon Brothers have been busy on the road for the past several years, performing 'Swoncerts' all over the country, but they admit they've seen a huge increase in their popularity since appearing on 'The Voice.'
"Everywhere we go now feels like home," Colton tells The Boot. "When we step off the bus, people are hugging our necks and shaking our hands, and everybody feels like they know us, and we feel like we know everyone."
The Swon Brothers' debut single, 'Later On,' was released earlier this year. Download the song here, and pre-order their entire album here.