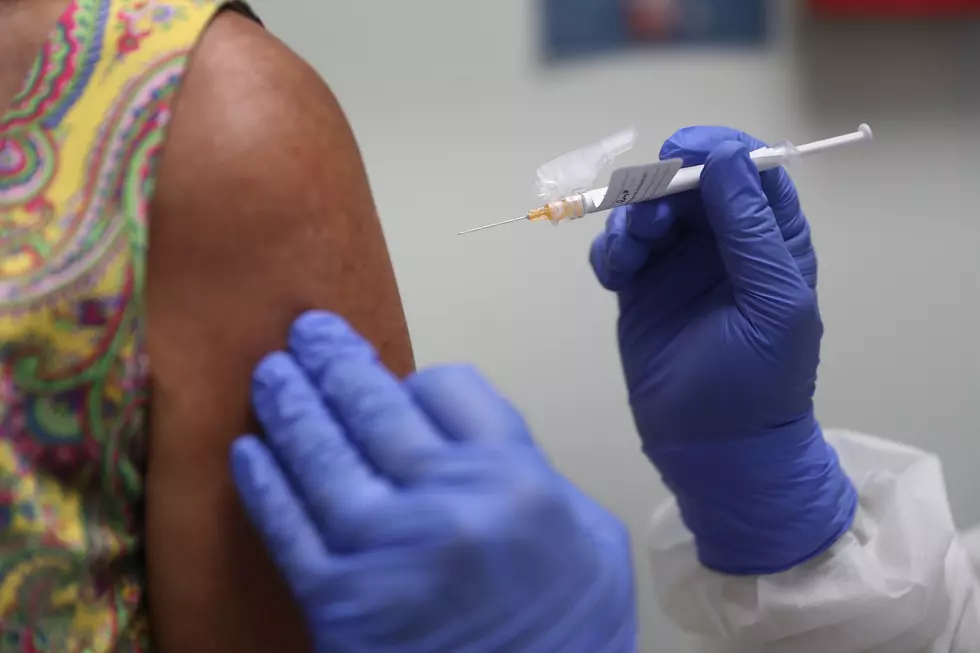 NY COVID Positivity Rate Hits 9 Month Low
Getty Images
As we head into summer, it's more great news on the COVID front.
According to Governor Cuomo's office, the rolling seven-day COVID positivity rate has dropped below one percent for the first time since September. This marks 46 straight days of the decline of this key statistic, and all the other numbers on the COVD front continue to be encouraging as well. Hospitalizations, patients in ICU, and intubations have also dropped to their lowest levels since November. Governor Cuomo attributed the continued progress with the stats to the progress with vaccinations in the state and added "COVID is on the run."
As we head into summer, it certainly feels like we are on a fast track to normalcy. Restrictions this week saw their biggest rollback since the pandemic began. The mask mandate was pulled back for the first time in over a year for vaccinated New Yorkers and most capacity restrictions have been lifted in the state. It is a far leap from where we were a year ago, or even three months ago.
And well, the biggest sign of all we are almost all the way back? Our growing Country concert schedule for the months ahead. While big venues and events do still have capacity restrictions, the fact that concert promoters are getting so much on the books for the fall is probably the most encouraging sign of all on where we will be in a few months time: bumping into each other while enjoying music and beers in the pit while enjoying our favorite Country artists.
LOOK: Route 66's quirkiest and most wonderful attractions state by state
Stacker
compiled a list of 50 attractions--state by state--to see along the drive, drawing on information from historic sites, news stories,
Roadside America
, and the National Park Service. Keep reading to discover where travelers can get their kicks on Route 66.
LOOK: Stunning vintage photos capture the beauty of America's national parks
Today these parks are located throughout the country in 25 states and the U.S. Virgin Islands. The land encompassing them was either purchased or donated, though much of it had been inhabited by native people for thousands of years before the founding of the United States. These areas are protected and revered as educational resources about the natural world, and as spaces for exploration.
Keep scrolling for 50 vintage photos that show the beauty of America's national parks.
READ ON: See the States Where People Live the Longest
Read on to learn the average life expectancy in each state.