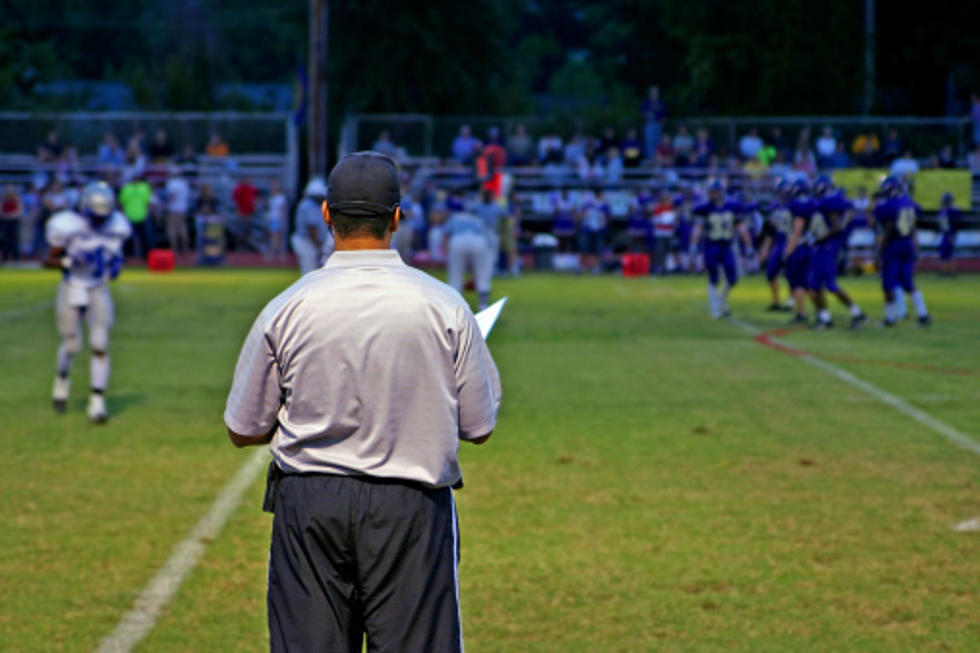 NY County Rule Would Hammer Some Section II Football Coaches
Getty Images/iStockphoto
Nassau County, on Long Island, is full of powerful high school football programs. To emphasize the importance of sportsmanship, high school athletic directors in the area got together to do something about lopsided victories and the potential of coaches running up the score on teams. What if those same rules were applied to Section II games this year? How many Capital Region high school coaches would face discipline?
According to Greg Sarra of Newsday, "The Nassau County rule, which has been in place for four years, mandates that the coach of a team that wins by more than 42 points must submit in writing the lengths they went to avoid running up the score. If the football committee determines the coach acted inappropriately, he would be sanctioned."
Now let's take a look at the last Friday night of the regular season, for example. On October 29th, Fonda-Fultonville pounded Watervliet 68-8, exceeding the Nassau County rule by 18 points. Fonda-Fultonville's Coach Thompson would have to submit his steps to that he took to avoid running up the score. On the same night, Guilderland walloped Schenectady 64-6. Again, Coach Penna from Guilderland would have write the same submission. This is not an indictment of these two football coaches. They are well respected and I doubt very much that embarrassing an opponent ever crossed either mind. Now, let their student-athletes play to the best of their abilities, that would be my guess of the mindset of these two coaches. Again, according to Section II rules, they did nothing wrong. This is just a comparison.
Sarra noted that the only time a coach has been suspended for violating the rule was when the Plainedge high school coach had to sit out a game in 2019 after his team pasted South Side high school, 61-13, a 48 point differential. How would the committee act following a 60 point victory and a 58 point victory? I am not sure but I am sure that coaches would avoid such lopsided scores as much as possible.
Newsday described the penalties as such, "Nassau County approved a three-step process for coaches in violation of the score differential policy. The first time a coach is found to be in violation a written warning is sent to the school. The second violation is a suspension with the right to appeal. The third time is suspension with no right to appeal."
Do I think it is a good rule? I do. Do I think there are exceptions to the rule? Yes and that has been demonstrated by the committee taking into consideration the coach's steps to avoid any embarrassment for their opponent. Sometimes, you have to let the kids that work hard play. This is high school. Coaches are teachers. Teaching student-athletes a little humility, while emphasizing the importance of sportsmanship, is a good thing too.
LOOK: 20 Fascinating Photos From the First Modern Olympic Games in 1896
To celebrate the history of international sports cooperation,
Stacker
 took a look back at that groundbreaking event in Athens, when the modern Olympics were born in 1896. Keep reading to learn more about the athletes, spectators, and sports at that iconic event.