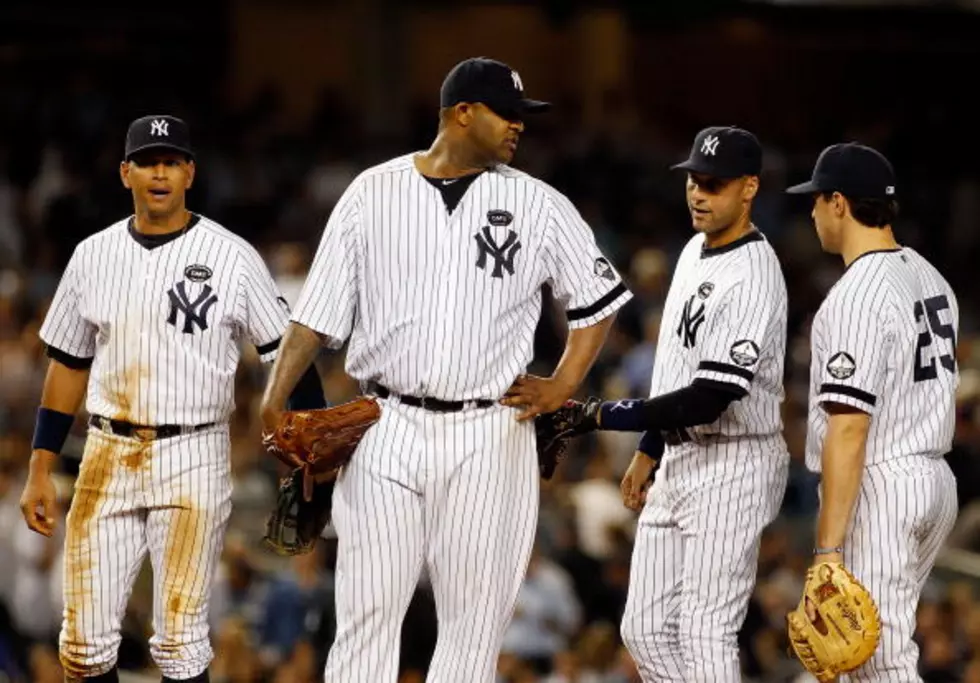 New York Yankees Fans Finally Get Inside Scoop On Jeter and A-Rod
Getty Images
New York Yankees Hall of Famer Derek Jeter owns a World Series ring for every finger on one hand. #2 is unquestionably one of the greatest champions of all time. But how much did Yankees fans get to know their "Captain"? Jeter has always been a very private and measured person. The Pinstripes faithful struggled to get an inside look at their beloved shortstop. That changes on Monday.
ESPN's seven-part documentary called "The Captain", directed by Emmy Award winner Randy Wilkens (who will appear on The Drive with Charlie & Dan on Tuesday afternoon), provides viewers a unique panoramic view of the former Albany-Colonie Yankee. "We set out on a journey to discover the man behind the iconic Yankees number 2 jersey," said Wilkins in the ESPN press release.
"The series gives insight into a hall of fame baseball career, but more importantly, we reveal a person who sits at multiple intersections of American culture. The Captain is a story about race, media, celebrity culture, and the insatiable drive to be the best version of yourself."
One of the intriguing storylines that will be revealed is the one between Jeter and Alex Rodriquez. The two rival shortstops were once the best of friends. That was before A-Rod in 2001 did an interview with Esquire magazine, in which he disparaged Jeter's leadership and baseball skill set. Bad move. The friendship, for all-intensive purposes, ended that day. Jeter, for the first time, talks about his relationship with Rodriquez. That should be worth the price of admission alone!
This will be be another awesome ESPN documentary that sports fans, that root for any team, will not want to miss. The following are the scheduled release dates. Enjoy!
Episode Premiere on ESPN & ESPN+
1 Monday, July 18, 10 p.m. ET After MLB All Star Home Run Derby
2 Thursday, July 21, 9 p.m. ET
3 Thursday, July 28, 9 p.m. ET
4 Thursday, July 28, 10 p.m. ET
5 Thursday, August 4, 9 p.m. ET
6 Thursday, August 4, 10 p.m. ET
7 Thursday, August 11, 10 p.m. ET
One Future MLB Star from Each Year of the Albany-Colonie Yankees
The Albany-Colonie Yankees existed from 1985 to 1994, but within that decade, a number of players would go on to have incredible careers in Major League Baseball.
SPAC in the 80's
This is a look back at SPAC, Saratoga Performing Arts Center, in the 1980's