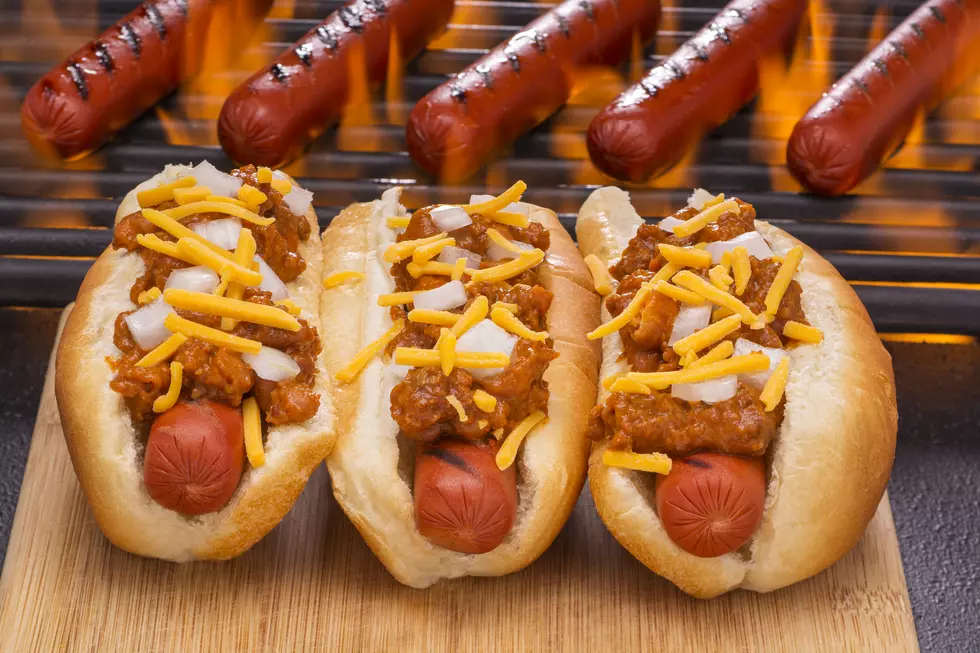 New Hot Dog Spot Opens in the Capital Region
Getty Images/Thinkstock
Hot dogs have majorly bounced back in popularity over the past decade or so, especially with the opening of a couple chain restaurants and the long standing local joints like Mike's in Schenectady and Gus's in Watervliet.
Another 'mom and pop' type store, which started as a hot dog cart, is now an operating restaurant in Amsterdam.
Guge's Dogs opened its doors on August 20th, and according to owner Joe Gugliemelli, their opening day was far beyond the success they were hoping for. On the restaurant's official Facebook page, he expressed his gratitude to his workers and the overwhelming amount of people who showed up:
I have no words really !!! I can't believe everyone who showed up today making out first day as good as it was. I apologize for the wait and everyone was super patient under the circumstances. The crew was amazing My nephew Christian Guge, Daughter

Maddie Nicole

,

Dawn Andrews

, Mark Kolbe, cousin

Kathy Marlene Gugliemelli

, brother Andy and my wife

Tami Hartig-Gugliemelli

amazing job everyone. There were others that helped also with getting to this point today.

Again thank you to everyone !!!!!
Gugliemelli started his business in 2016 with a mobile hot dog cart, then grew to a truck, and now has a permanent residence at 43 Bridge Street in Amsterdam. The restaurant is open Monday through Saturday from 7am-2pm. And yes, they serve breakfast too.
You can check out their menu here
The Capital Region's 10 Best Hot Dogs [RANKED]
It is a food that seems so simple to make, but yet, the best of the best just cannot be recreated. When it comes hot dogs, buns, and the best combinations of toppings, these are the tops in greater Albany.
Haunted Bars And Restaurants In Upstate New York
5 Chain Restaurants Missing from the Capital Region
The Capital Region has more than it's fair share of chain restaurants. We have our McDonald's, Ihop, TGI Fridays, Applebees and Taco Bell. In fact there's been a steady increase of chains over the past decade or so with Sonic making its debut, a Chick-fil-A at the Albany International Airport, and the recently announced expansion of Popeyes.
If you need proof, just take a quick drive down Wolf Road in Colonie. Olive Garden, Cheesecake Factory, Chipotle, the 99 and just about everything else. Yet, there are some nationally popular chains that don't currently have a presence in the area.