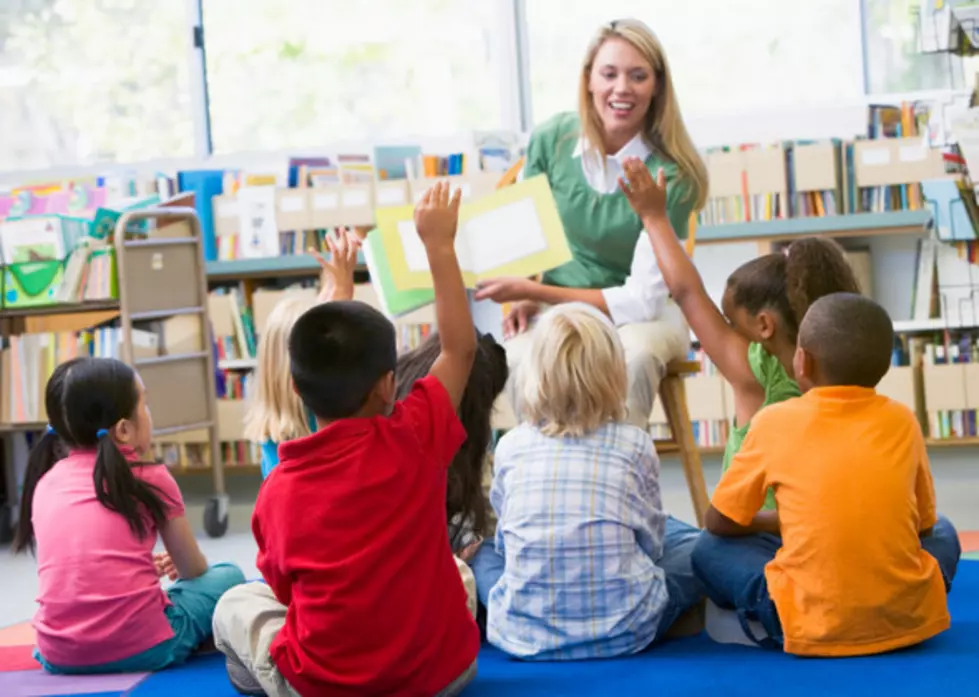 Mechanicville Substitute Teacher Shortage-Earn $100 w/No Degree Needed
Credit: Catherine Yeulet Source: ThinkStock
We all know that teachers are the backbone of our communities in molding and shaping our kids. But there is a serious shortage of teachers and my alma matter is switching it up a little to make sure the substitute teaching jobs are filled. They are thinking outside the box.
A letter was emailed to the Mechanicville City School District community with a plea for much-needed substitute teachers. There was one difference, however. You can apply for substitute teacher positions without a teaching degree or even a bachelor's. Mechanicville says they need to fill these positions so they are accepting applications for anyone with at least a high school diploma to apply according to the email sent out.
The pay isn't bad either. If you are a certified teacher, you will get one hundred twenty-five dollars per day to be a substitute teacher. If you have at least a high school diploma or GED you can earn one hundred dollars per day. Both candidates must pass a required background check.
There has been an increasing need for substitute teachers because of the COVID-19 pandemic. There is now a requirement for quarantining so many teachers have to comply which makes the need for substitutes greater. There aren't enough to fill in during the quarantining period.
The Mechanicville School District is hiring a lot of positions right now. My fiance, Jenn has currently been hired to be a study hall monitor in the high school. There are teacher's aides, teacher's assistants, food service, food service assistance, and others. To see what jobs are available in the Mechanicville School District and to apply, click HERE.
Here are 50 of your favorite retail chains that no longer exist.