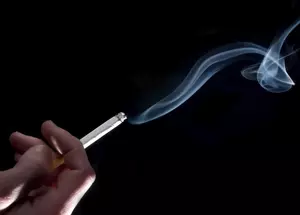 Local College Campuses Are Going Smoke-Free in 2019
henrischmit/ThinkStock
While there's a push to make recreational marijuana legal in 2019, some local colleges are getting more strict and going completely smoke-free in the new year.
Cigarettes, vaping, marijuana, Ecigarettes, hookahs- doesn't matter if it's legal or not,  it's all not allowed on two more local campuses starting in 2019.  According to the Times Union, UAlbany and Skidmore are banning both indoor and outdoor smoking and vaping on their campuses in the new year.  The goal according to a statement in the article by the Times Union is to promote health and a respectful environment for working and learning.
As someone who went to college on technically a "dry" campus, where alcohol wasn't allowed, I can certainly say that was rarely enforced.  Not because people didn't try, but because the campus was in a city and it was nearly impossible to enforce.  I don't disagree with certain areas being smoke-free.  As someone who started working in restaurants at the age of 14, when people still were allowed to smoke indoors, I was more than happy as a non-smoker when that got banned.  However, I don't feel like banning all kinds of smoking on the campuses, from vaping to marijuana, is really feasible to enforce.  What are your thoughts?