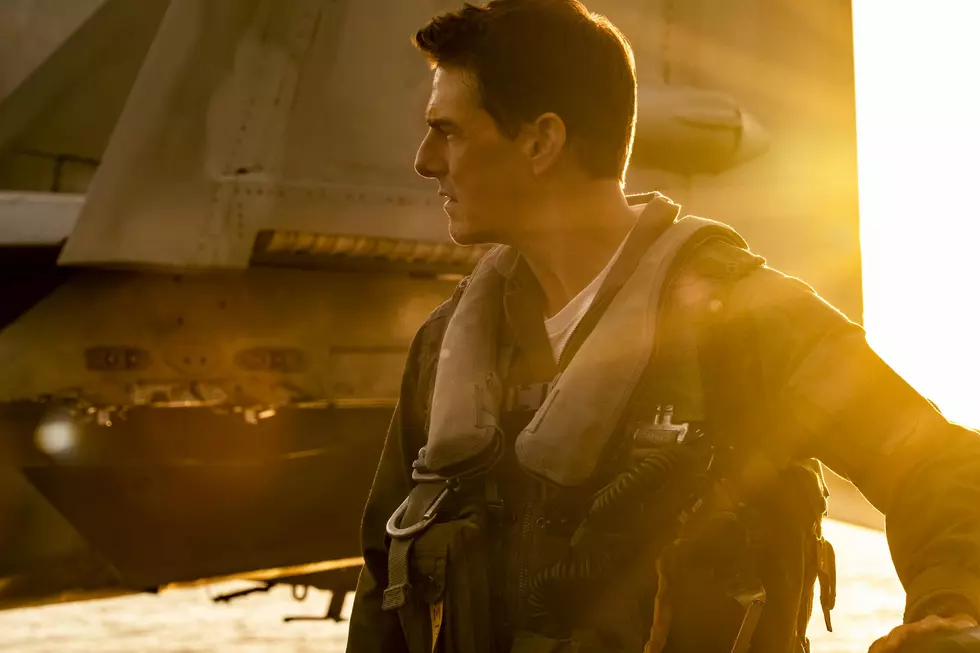 Top Gun: Maverick Sets Streaming Debut: Here's When You Can Watch
Scott Garfield
The sequel to the 1986 classic, Top Gun: Maverick has been the biggest cinema surprise of the year. The star-studded, action-packed film, helmed by New York's own Tom Cruise, has wowed audiences and critics to become 2022's blockbuster of the year.
Now after an incredible theater run that reinvigorated movie houses post-pandemic and long stint on video-on-demand, the high-flyer is coming to streaming for the first time for the holidays.
In case you aren't familiar with the plot, here's a spoiler-free synopsis from Rotten Tomatoes.
After more than thirty years of service as one of the Navy's top aviators, Pete "Maverick" Mitchell (Tom Cruise) finds himself training a detachment of Top Gun graduates for a specialized mission the likes of which no living pilot has ever seen. Facing an uncertain future and confronting the ghosts of his past, Maverick is drawn into a confrontation with his own deepest fears, culminating in a mission that demands the ultimate sacrifice from those who will be chosen to fly it.
The Long Highway Back To The Danger Zone
Top Gun: Maverick had a very lengthy layover to get here. The movie was greenlit in 2010, and went through several scripts and directors. Originally scheduled for a 2019 release, the movie got bumped for three years: first because of the time it took to film the rigorous actions scenes, then because of the pandemic.
When other movies were in theaters and immediately streaming because of lingering COVID fears, Tom Cruise stood his ground against selling the streaming rights. That move paid off. Top Gun: Maverick brought in nearly $1.5 billion dollars at the global box office, making the film both the highest-grossing movie of 2022 and Tom Cruise's entire career.
When will Top Gun: Maverick fly onto streaming?
Top Gun: Maverick is coming to Paramount+ on December 22.