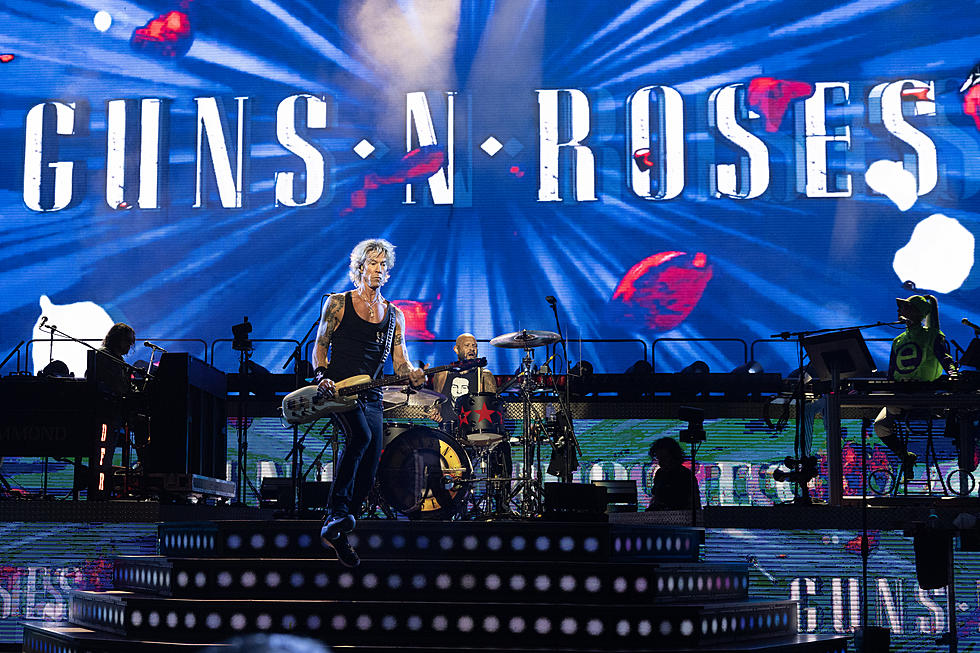 Guns N' Roses Concert Recap, 26 Songs, 3 Hour Set In Saratoga
Guilherme Neto
Guns N' Roses returned to Saratoga Performing Arts Center Friday night for a 3 hour set that spanned their career from the first album to their latest tune "Perhaps" and a few surprises spiked throughout.
The September 1st New York performance marked the first time GNR have played SPAC since their "Use Your Illusion Tour" in 1991. Here's how it all went down.
Even with many complaints regarding high ticket prices, an estimated 20,000 fans filled the seats and blanketed the lawn at SPAC. A few hundred fans side-stepped the fees by setting up lawn chairs and blankets just outside the venue fence.
Dirty Honey, featuring Niskayuna native Marc LaBelle, kicked off the night with a 10-song set. The band's latest single "Won't Take Me Alive" and a cover of Aerosmith's "Last Child".
Guns N' Roses took the stage on the early side, at approximately 7:20pm, and ripped right into "It's So Easy" from Appetite for Destruction. The first surprise of the night arrived 4 songs in with a cover of the Velvet Revolver tune "Slither".
Some of the stand-out moments from the full 26-song set were Slash's guitar solo, "Welcome to the Jungle", "Estranged". "Sweet Child O' Mine" and "Paradise City". Check out the full setlist HERE.
Guns N' Roses at Saratoga Performing Arts Center 2023
Guns N' Roses returned to New York's Saratoga Performing Arts Center for the first time in over 3 decades. The show on Friday September 1, 2023 was the only amphitheater show scheduled on this tour. This is what it looked like.
SPAC in the 90's
Saratoga Performing Arts Center in the 1990's
SPAC in the 80's
This is a look back at SPAC, Saratoga Performing Arts Center, in the 1980's