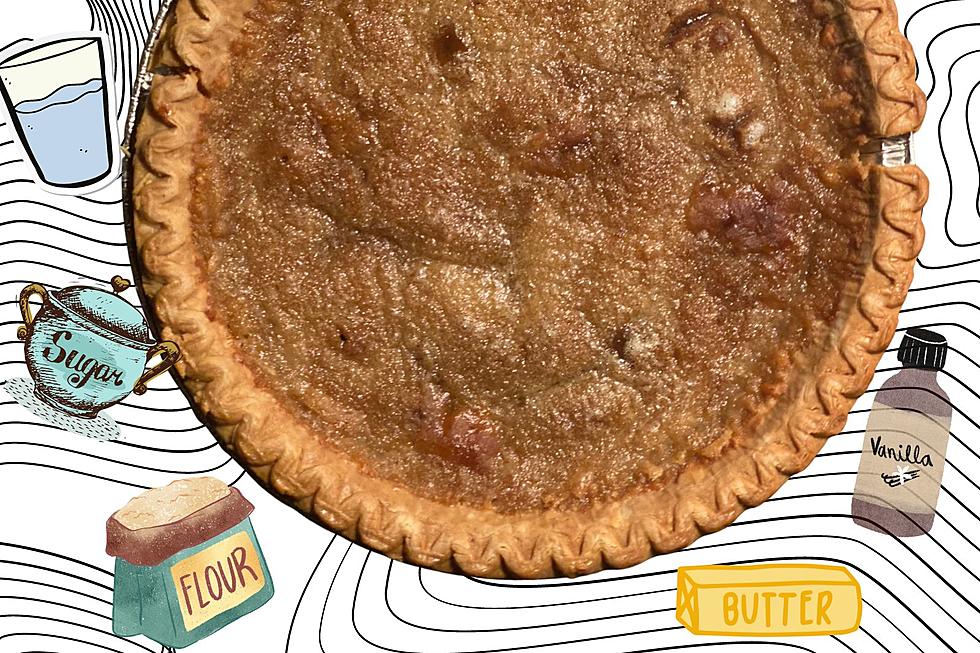 Have You Ever Tried Water Pie? An Olden Days Recipe
Envy McKee/Canva
By now you have questions.

1. Is it really a pie made with water?
Yes.
2. Does it have other ingredients besides water?
Yes.
3. Have you ever tried water pie?
Yes. I made it myself.
4. Is it delicious?
Yes. It tastes like caramel.
5. How old is "olden days"?
A lot. The early "1900's" :)
According to Allrecipes,
Water pie is a sweet pie made with just six ingredients: water, flour, sugar, vanilla extract, butter, and a pie crust.

Like other recipes that originated during the

Great Depression,

water pie stretches a handful of ingredients by turning them into something substantial. These dishes were one of the few foods you could make with limited resources you had. Water pie managed to stick around after the Depression ended, thanks to its low cost and simplicity — a little nostalgia never hurts, either.
I do not remember which recipe I used, but I'm nearly positive I vegan-ified some version of this one from Southern Plate:
Ingredients
1

 

9-inch deep-dish pie crust, unbaked

1 1/2

 

cups

 

water 

(that is one and a half cups)

4

 

tablespoons

 

all-purpose flour

1

 

cup

 

sugar

2

 

teaspoons

 

vanilla extract

5

 

tablespoons

 

butter, cut into 5 pieces
Substitutions
4 TBS almond flour or Gluten Free flour or sprouted flour or 1/2 tablespoon cornstarch, potato starch, rice starch, or arrowroot starch or 1 tablespoon granular tapioca or 2 teaspoon quick-cooking tapioca
1 cup light brown sugar (packed) or 1 cup coconut sugar or 3/4 cup honey (reduce liquid in recipe by 1/4 cup)
1 cup vegan or plant based butter or 1 1/3 cup whipped butter or 1 cup hydrogenated fat plus 1/2 teaspoon salt
Instructions
Preheat oven to 400 and set empty pie crust on a baking sheet.

1 9-inch deep-dish pie crust, unbaked

Pour 1 + 1/2 cups water into the pie crust.

In a small bowl, stir together the flour and sugar. Sprinkle this mixture evenly over the water in the crust. Don't stir.
 

4 tablespoons all-purpose flour,

1 cup sugar

Drizzle the vanilla over the water in the pie crust. Place pats of butter on top of this.

2 teaspoons vanilla extract,

5 tablespoons butter, cut into 5 pieces

Bake at 400 for 30 minutes. Reduce heat to 375 and cover sides of crust if needed to prevent burning. Continue cooking for an additional 30 minutes.

Pie will be watery when you pull it out of the oven but will gel as it cools. Allow to cool completely and then cover and place in the fridge until chilled before cutting.
Have you ever made, tried and/or heard of water pie? What do you think?
7 Upstate New York Passengers Who Were On The Titanic
The sinking of the Titanic is considered one of the most famous ship disasters of all time. On board the ship, did you know some passengers were Upstate New York natives?
8 Fresh Fruit Salad Recipes to Make this Spring
6 Uniquely Delicious Lemonade Recipes to Try this Spring