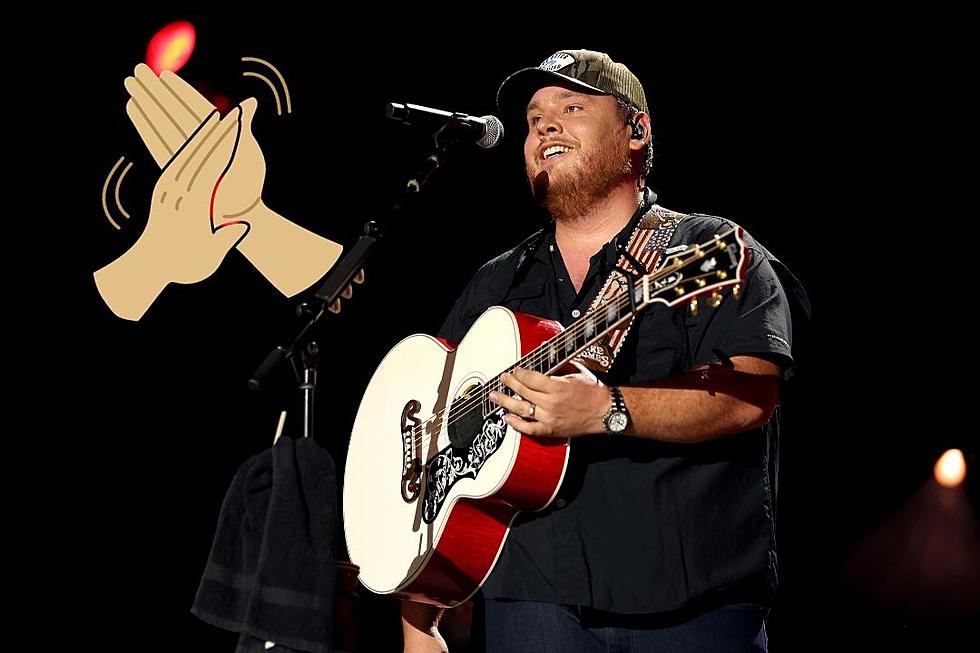 Luke Combs Says the CMA Awards Give Him Rare Chance to Be a Fan
Jason Kempin, Getty Images
Luke Combs has a lot to look forward to at this year's CMA Awards: He's nominated for five awards, and he'll take the stage to perform. But aside from the glitz and glamour of Country Music's Biggest Night, Combs says he just enjoys being a fan.
While backstage with Taste of Country Nights host Evan Paul, Combs dished on how the awards show presents a rare opportunity for him.
"You don't get to — at least, I don't — I would assume that most artists don't get to go watch other people that are doing what we do, perform," he explains, speaking of when he — and his fellow stars — are touring the country. "You don't get to see that very often, and especially in person."
"It's cool and unique in that sense," Combs adds. "I love doing it."
Combs has been very busy this year with his World Tour, which just wrapped on Oct. 20.
He's also the now a father of two after he and his wife Nicole welcomed their second child, Beau, on Aug. 15. The couple are parents to son 1-year-old Tex, as well.
The Entertainer of the Year nominee will take the stage at the CMA Awards to sing "Where the Wild Things Are" — and he's excited.
"I mean I love performing, you know. It's a whole lot of fun," he shares.
In addition to his Entertainer nod, Combs is also up for Male Vocalist, and his album Gettin' Old is competing for Album of the Year. His cover of Tracy Chapman's "Fast Car" is nominated for both Song and Single of the Year.
The 2023 CMA Awards will be held at Nashville's Bridgestone Arena on Wednesday (Nov. 8). Luke Bryan and Peyton Manning will host for the second year in a row. Fans can watch the show live on ABC at 8PM ET.
Top 20 Luke Combs Songs That Prove 'Em All Wrong
Check out Luke Combs' best songs, and the songs that changed his life when so many thought he wasn't good enough to be a country star.