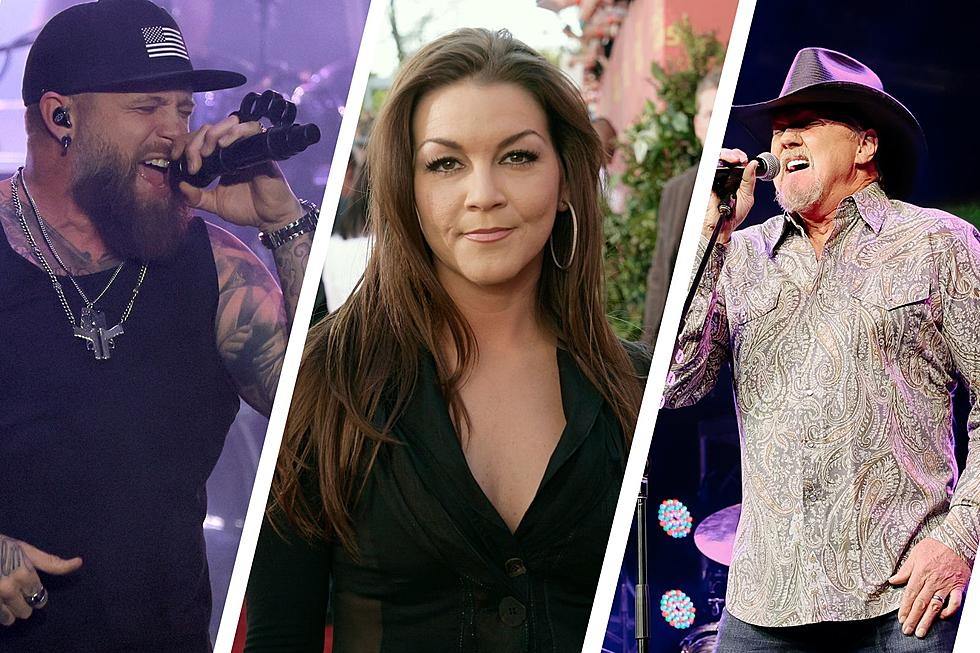 The Top 25 Country Fightin' Songs to Get Your Blood Boiling
Ethan Miller, Rusty Russell, Jason Kempin, Getty Images
Put your dukes up! Country music is all about real life — from love to work to everything in between — and yep, sometimes that includes getting into a bar fight or into a jealousy spat.
The Top 25 country fightin' songs come from a variety of different perspectives. There are plenty about threatening to fight someone for their words or behavior towards the country, lifestyle or person you love, but there are also quite a few songs about regretting a fight or wanting to reform your fiery ways.
Toby Keith acknowledges that the older you get, the tougher a bar fight is in one song; in another, Loretta Lynn is willing to throw down to keep another woman's eyes — and hands — off her man. Brantley Gilbert and Trace Adkins go toe-to-toe with someone who's stepping out of line, while Eric Church and Tucker Beathard have more mature perspectives on violence as they get a little older.
Kenny Rogers and Steve Earle both disobey parental wisdom about fighting — with very different results — while Carrie Underwood takes a creative route to avoid getting her hands dirty at all while she's exacting her revenge. Fist-fights are usually seen as a man's activity, and most of the entries on this list are men, but not entirely — can you guess which female country star has a whole song dedicated to removing her earrings before a slugfest?
Flip through the gallery below to see the greatest country fightin' songs, but proceed with caution: Don't try to live out the lyrics of these songs at home!
"The Fightin' Side of Me": Top 25 Country Fightin' Songs
Sure, country music is all about cracking a cold one and having a good time — but it's also about fighting when you've gotta fight. Here are the best 25 songs in the genre about dust-ups, fist fights and full-on barroom brawls.