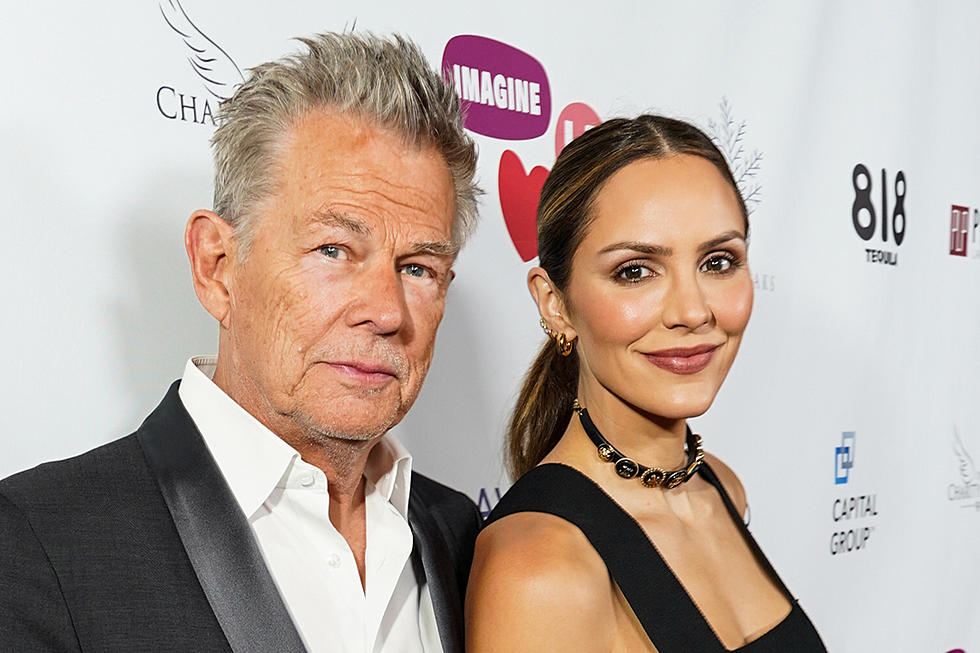 'American Idol' Alum Katharine McPhee Suffers Horrible Tragedy, Scraps Two Asia Shows
Presley Ann, Getty Images
Singer Katharine McPhee is rushing home from Asia after she and husband David Foster suffered a "horrible tragedy."
The pair were scheduled to play a pair of shows in Jakarta, Indonesia, on Friday and Saturday (Aug. 11-12), but McPhee told her fans she'll miss the concerts.
Taking to Instagram, she writes:
"David and I have had a horrible tragedy in our family and at least one of us needs to get back home to our family. Please know how sorry I am and how much I wish to return one day and perform for you all."
McPhee and Grammy winning record producer Foster married in June 2019 and have a 2-year-old son named Rennie.
The 39-year-old McPhee was previously married to Nick Cokas, but they did not have children. Foster, 73, was married four times previously.
McPhee finished second to Taylor Hicks during Season 5 of American Idol in 2006, a season that featured Foster as a guest mentor.
The nature of the tragedy was not immediately made clear, and friends and family wished them well on social media. McPhee's next scheduled tour stop isn't until November, when she and Foster resume their tour with a show in Michigan.
McPhee's last solo studio album was I Fall in Love Too Easily (2017), but since then she's remained active on TV, film and stage. She's been a part of reality shows like The Voice and the Masked Singer since her time on Idol, but also acted in scripted dramas like Country Comfort for Netflix.
Related: The Truth About 14 American Idol Hookups
Her last film role was in a 2021 movie called The Tiger Rising. Her most recent Instagram posts include a few candids of Foster, plus more glamorous pictures of the two and several solo shots that promote various projects and products.
14 'American Idol' Singers Who Secretly Hooked Up — Or Did They?
At least two couples who met through
American Idol
got married, while one more could be headed in that direction. Not all
American Idol
hookups have a happy ending, however. Here are seven of the most talked about meet-ups, plus the
real
scoop on how serious things got.
Country 'American Idol' Stars Who Disappeared
We cheered for them. We voted for them. We followed them. Then, these seven American Idol stars vanished. Or, at least it seems like it.
What happened to some of country music's best American Idol contestants over the last 20 years? This list of country American Idol stars who disappeared includes a winner, a runner-up and a third place finisher, plus several early cuts who enjoyed radio success before losing touch with fans.