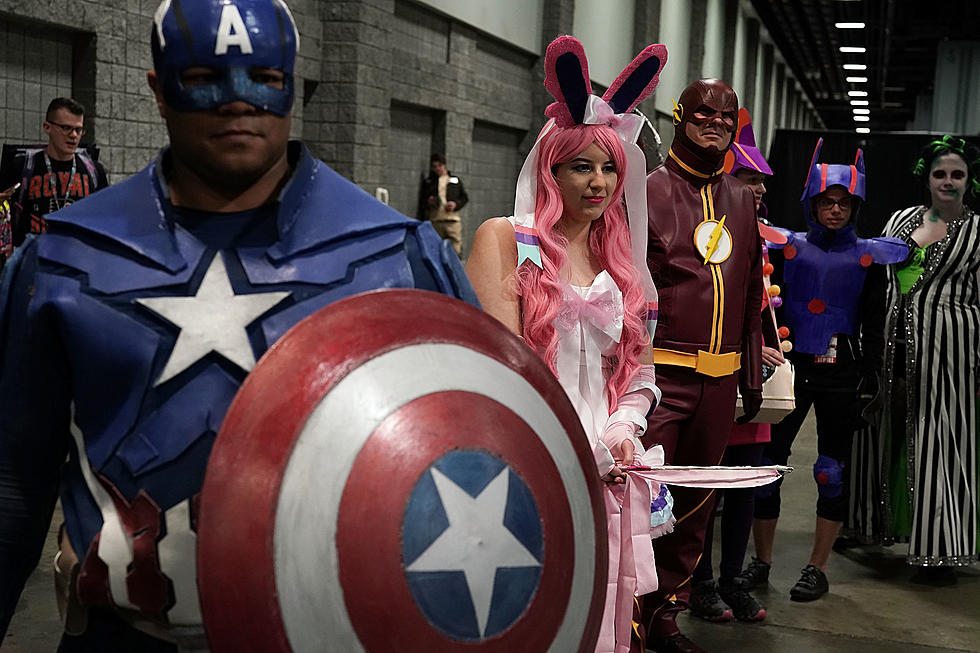 It's Back! Saratoga Comic Con Announced for 2022
Getty Images
Fans of comics, sci-fi, anime, pop culture, and gaming, your weekend is coming! Saratoga Comic Con returns to the Spa City for two days:
Saturday May 14th from 10am-6pm
Sunday May 15th from 10am-5pm
The event will take place at the Saratoga Springs City Center located at 522 Broadway in downtown Saratoga.
Celebs will be in attendance, including:
Romy Sharf - Alpha 5 in Power Rangers
James O'Barr - Creator of 'The Crow'
Bai Ling - Appeared in 'The Crow', Sharknado 5, and The Conjuring: The Book of the Dead
Artists and illustrators will also be on hand:
Robert Bruno
Dave Ryan
Jay Mooers
If you're into gaming, there will be a video game tournament featuring Super Smash Brothers Ultimate and Nickelodeon All Star Brawl. A free play area will also be set up where you can bring your Nintendo Switch and controllers.
In addition, you can be part of cosplay events, VR gaming, and Medusa tabletop gaming. Exhibitors including on-site tattoo booths will be on hand both days. DJ Tommy D will host the after party from 6:30-9:30 on Saturday night.
Several different ticket packages are available. A day pass for Saturday is $25, a Sunday pass is $20. Discounted tickets for students, kids, seniors and veterans are being offered, as well as package tickets for the entire weekend. A regular VIP is $80 and the Ultimate VIP is $120. Tickets will be available at the door, cash or credit accepted. However any discounted tickets must be purchased online.
To see the rest of the attractions or to get tickets, head over to saratogacomiccon.com
Recent UFO sightings the Capital Region and Upstate New York