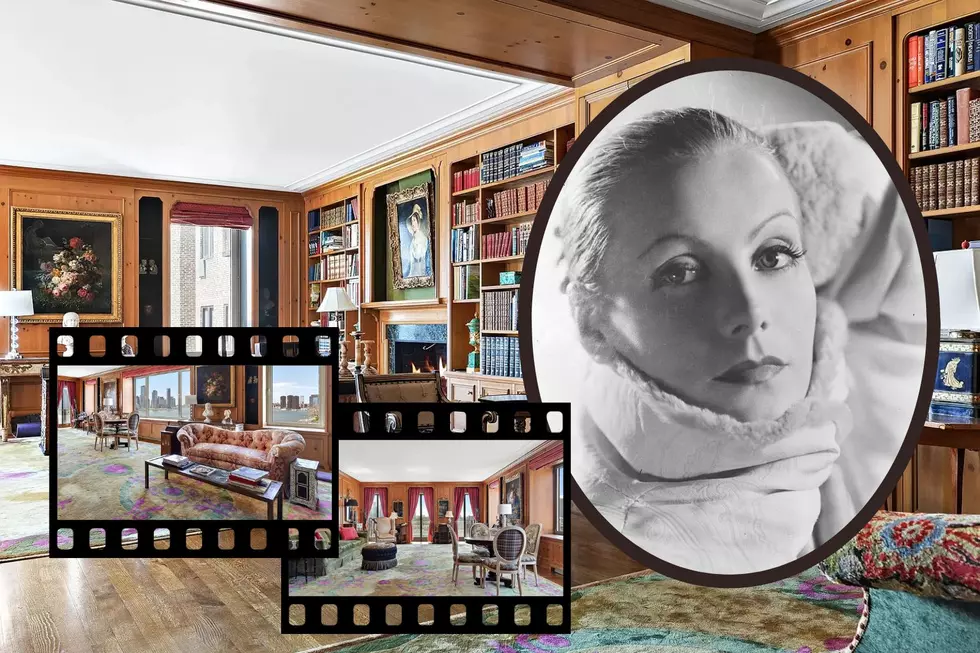 Hollywood's Queen: See Inside Greta Garbo's Stunning NY Home
Getty images/Brian Lewis, Compass via StreetEasy/Canva
When it comes to the legendary actresses of Hollywood's golden age, Greta Garbo stands supreme. Going from a department store clerk to silver screen superstar in five years, she is synonymous with sophistication and elegance in films like Anna Karenina, Queen Christina, and Camille.
Her beauty, mystery, and compelling performances made her an irresistible star in the 1920s and 30s. All audiences had to see in a movie's promotion was "Garbo" and the seats would be filled. Sick of being hounded by the press and public, the very private Garbo retired from cinema at the age of 35. It was then that she bought her luxurious New York City apartment overlooking the East River.
Take A Fabulous Look Inside The Former NY Home Of Hollywood Legend Greta Garbo
You can now own your own piece of classic Hollywood history – Greta Garbo's NYC apartment is now for sale. While she passed away in 1990, the majority of her hand-picked interior is still intact. Looking around the three bedroom, three bath apartment, you can legitimately feel the elegance of 20s and 30s cinema radiating from the pictures.
Now, this luxury comes with a price - $6.25 million – but that number was a half million higher last week, so maybe you could finagle a deal. The apartment is part of The Campanile, a historic co-op built in 1927, and they're very exclusive. Their HOA fees are $10,940 per month, and they won't allow financing, so show up with a briefcase full of cash.
Look Inside Richard Gere's 'Magical' Hudson Valley, New York Home
The Godfather Mansion in New York
Take a look around the iconic Godfather House in Staten Island, New York