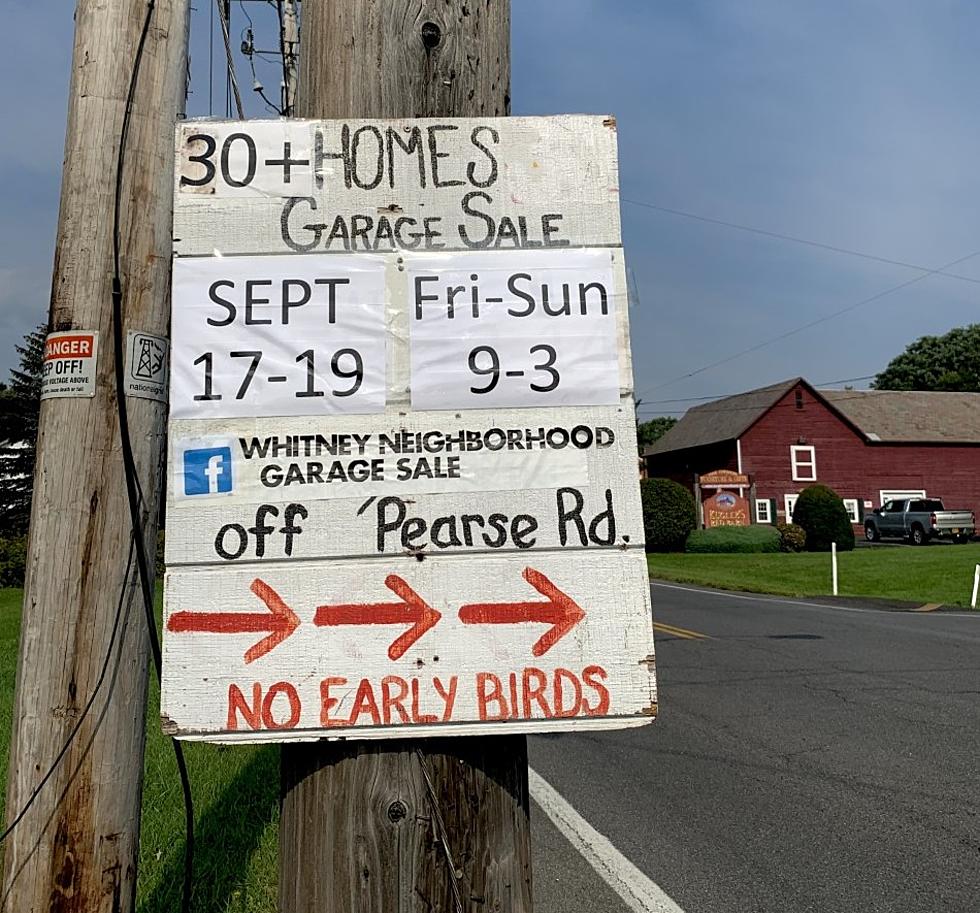 Huge Niskayuna 30 Home Garage Sale this Weekend! Will You Find a Hidden Treasure?
Photo by Lainie Rae
One man's trash is another man's treasure. At least that is what they say and a garage sale is a great place to begin your search for the next find. The one the others overlooked. This weekend there is a huge garage sale going on in Niskayuna.
The Whitney Neighborhood Garage Sale will take place Friday, Saturday and Sunday - September 17th, 18th, and 19th between 9am and 3pm. With over 30 homes taking part you have an increased chance for that big score!
Here are some Do's and Don'ts of garage sales according to How to Make Do:
No 'Early Birds'! If the paper says the sale starts at 8am, don't show up at 7!
Don't drive by the night before hoping to have the first shot!
Respect others property and don't trample flowers or block a neighbors driveway.
The buyer and the seller should have appropriate money to make the deal. Smaller bills and proper change!
Aggressive haggling isn't always appreciated.
Garage sale shoppers are looking for bargains. Price your stuff accordingly.
Garage Sale Steals!
We all have hoped to find that hidden treasure at the local garage sale, flea market or tag sale. Here are some of the most amazing finds!
Vintage Lunch Boxes
If you were in school in the 70's chances are you carried a lunch box to school every day. Many of these boxes featuring the latest movies, TV shows and bands.
Oldest Operating Five and Dime Store in the United States
The nation's oldest operating five and dime store happens to be located in the village of Northville, New York