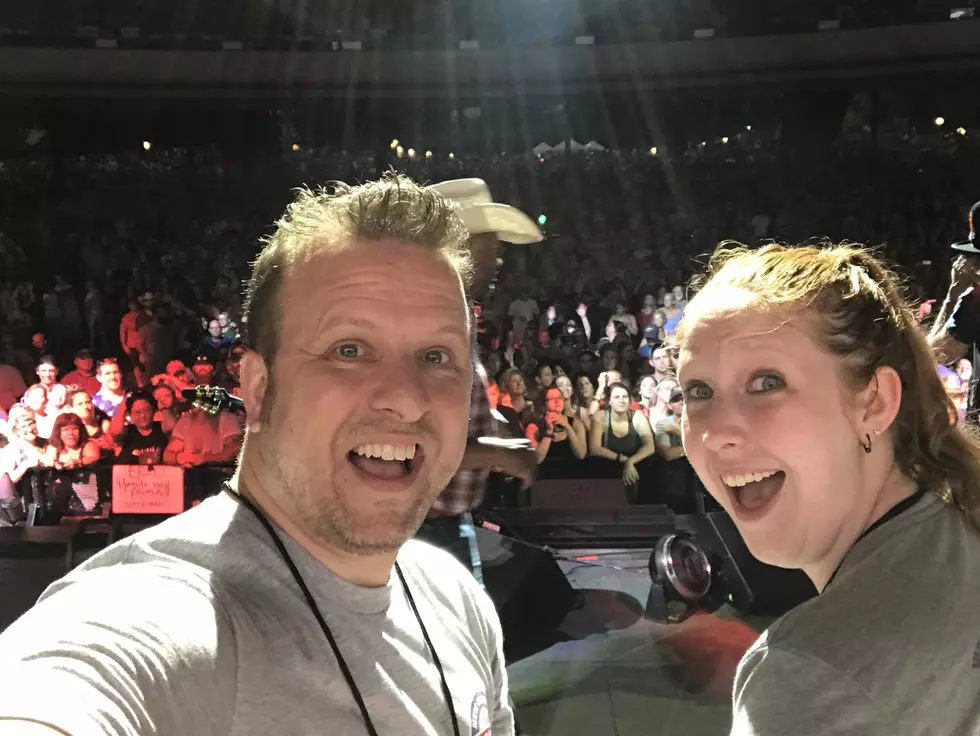 How I Ended Up on Stage with Big & Rich at Countryfest [VIDEO]
Credit: Matty Jeff/ Townsquare Media
Do you have a country bucket list? Something in your country world you want to achieve? Somehow I crossed off one of mine at Countryfest on Saturday with Big & Rich.
I feel like "Save a Horse (Ride a Cowboy)" is one of those songs that no matter what genre you're a fan of, you know it. You've been in the bars when it came on and everyone went wild. It's one of those songs that you know the words to and honestly, you don't know how but you're glad you do. It was probably one of the first country songs I heard that brought me into the genre.
We were so lucky to have Big & Rich come to our Countryfest 2019 this past Saturday, watching them perform alone was a bucket list item. Then, one of the guys on the tour asked Matty and me if we wanted to go on stage for part of their set. After a few seconds of hesitance, we did it. No matter if you were looking on stage or looking at the screens, there we were on stage singing along to Big & Rich right behind them!
That's when Matty leaned over and said "Their next song is 'Save a Horse' and we're going to be on stage!" If I left Countryfest and just saw them perform that song, I would've been happy, but I got to be a part of history. Big & Rich don't come to the area very often and there I was, on stage, while they were performing the song that introduced me to country music. It was incredible! Even after Big Kenny threw part of his water on me (honestly, it was humid and highly welcomed)! Do you have a country bucket list story? Something you crossed off or something you're still waiting to experience? What is it?