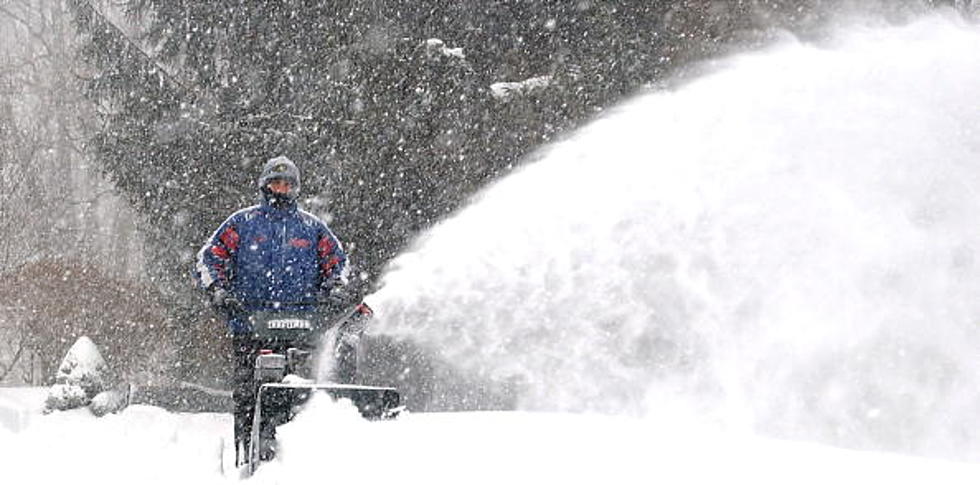 How Do New York Winters Rank Among The Nation's Worst?
Photo by Stephen Chernin/Getty Images
Unless you live in Hawaii or Arizona, you probably think winter is miserable. But how miserable are New York winters compared to other states?
After last winter and a pretty average start to this winter, it may be a stretch to say the season is miserable here in the Capital Region. But no matter how you paint it, unless you love winter sports, it is most likely the most miserable time of the year for most. So when it comes to miserable winters, how does New York rank in the United States?
According to Thrillist, New York winter's rank as the 20th worst in the nation. Here is what the website had to say about New York winters:
New Yorkers have a way of vacillating between bragging about their comparatively mild winters relative to some of your other northern metropolises (your Bostons, your Chicagos), and then switching into "STOP WHAT YOU'RE DOING NOW AND BEHOLD OUR PLIGHT" mode when some serious weather comes their way. Meanwhile Buffalo's up there under some 30ft of lake-effect snow, just alternating between hours-long shoveling escapades and quiet moments by the fireplace spent softly crying about Scott Norwood while taking shots of Frank's hot sauce. 
They do nail this one on the head when it comes to winter extremes in the Empire State. While NYC is getting snow here and there, Buffalo is getting buried. And well, like our location, we fall somewhere in between. Not super terrible here, but not super great either.
So how do our neighbor states stack up? Massachusetts landed at #10 while snowy Vermont actually finished lower than us at #22, which Thrillist attributes to the residents general love of the season.
There ya have it! And no matter how bad you think winter is, a snow blower makes it better for anyone. Make sure you enter our First Flakes contest to win a brand new Toro Snowblower!