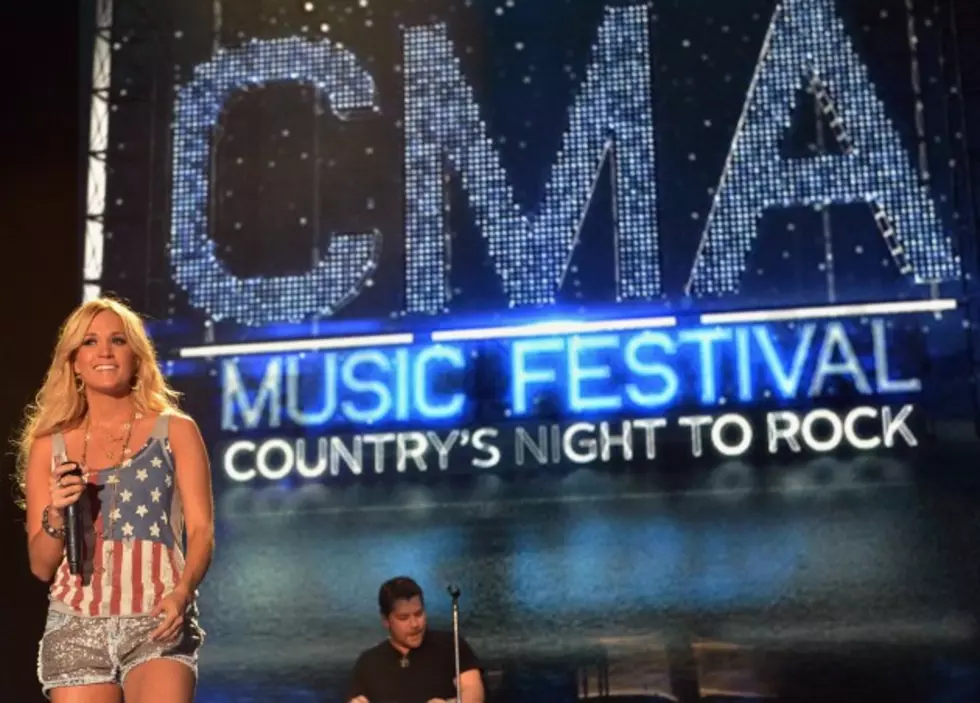 Heritage Country Singers Reunite At CMA Music Festival Fan Fair X
Getty Images
The All-New Fan Fair X at the Music Center will be the coolest spot to be during the day at the 2013 CMA Music Festival, June 6-9 in Nashville.
The new showcase, included with your CMA Music Festival pass, is also a great event for those that weren't able to purchase tickets to the sold out festival, as day passes will be available for just $10. One of the highlights of Fan Fair X is the CMA Close-Up Stage, where fans can discover new music, learn more about the stars they admire, catch up on the latest fashions, and hear the hits from the writers who created them.
One of the most anticipated moments that will grace the CMA Close-Up Stage will be the reunion of sixteen heritage artists on one stage, representing the decade where they had their biggest success. According to a press release from the CMA, here's the scoop on this must-see fan event-
The Heritage Panels from the '70s, '80s, and '90s are sure to be popular with attendees who have followed the format for many years, or those fans who want to learn more about the artists who contributed to the popularity of Country Music today. All of the participants are former CMA Award nominees or winners.
The '70's Heritage panel Thursday, June 6 (3:00-4:00 PM) features Lynn Anderson, Crystal Gayle, Charley Pride, Jeanne Pruett, and Mel Tillis.
The '80s Heritage panel Friday, June 7 (3:00-4:00 PM) features Larry Gatlin, Lee Greenwood, Ricky Skaggs, and The Oak Ridge Boys' Duane Allen, Joe Bonsall, William Lee Golden, and Richard Sterban.
The '90s Heritage panel Saturday, June 8 (3:30-4:30 PM) features Ty Herndon, Collin Raye, John Berry, and Bryan White. All of the panels will be hosted by Kevin Richards of WGNA/Albany and TasteofCountry.com, a CMA Broadcast Personality of the Year.
Click here for more information about Fan Fair X at the Music City Center during the CMA Music Festival.