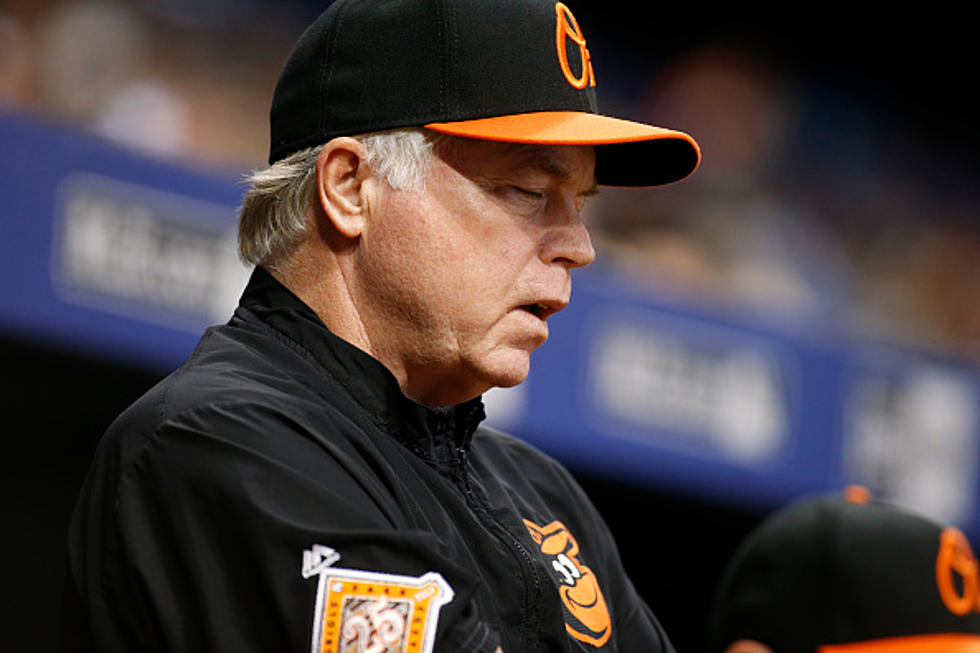 Here's How Bethlehem's Quatraro Hurdles Buck for Mets Job
Getty Images
Much of the New York Mets fanbase along with the media, me not included, are rooting for the Mets to hire former Albany-Colonie Yankee skipper and long time major league manager, Buck Showalter. There are a few other candidates sprinkled in, including Tampa Bay Rays bench coach Matt Quatraro, but Buck is getting the most attention. Showalter should get the most attention but shouldn't get the job.
Buck Showalter has been a great Major League Baseball manager, well sort of. Showalter has managed 20 major league seasons. Of those 20 seasons, only 3 times did he win over 90 games. That is a pretty low percentage to reach the number that it will take to make the playoffs most years.
I am told 'Buck can control that clubhouse and handle the media.' Really? Is that what the Mets are looking for, a zookeeper that can entertain the SNY crew covering the team? That's not what most Mets fans want. We want to win. Just win. Our entertainment is victories. Ask 1986 manager Davey Johnson if fans are mad at him for not controlling that World Series Champions clubhouse.
It's time for Steve Cohen to change the personality of the New York Mets. It is time to stop tripping over themselves to please the media or please the fans. Win. Just win. Concern yourself with victories. That's where Bethlehem, New York's Matt Quatraro comes in.
Quatraro has been the bench coach for the Tampa Bay Rays since 2019. Before that he was the Rays 3rd base coach. Kevin Cash, the manager of the Rays, is considered one of or maybe the best manager in baseball. That title is always subjective but no one will argue that Cash is amongst the best in the business. Kevin Cash named Matt Quatraro the Tampa Bay bench coach, after Charlie Montoya left that position to become the Toronto Blue Jays manager. Cash has managed the Rays for 6 seasons and has been in the playoffs 3 of those seasons. All 3 playoff seasons, including the World Series appearance were the last 3 with Matt Quatraro as his bench coach.
Mets fans are sick of losing. John Harper of SNY.TV wondered if Quatraro would be able to handle the New York media. First the answer is yes. Matt has a great personality and good sense of humor. He is smart and thinks about his answers carefully. Second, John, who cares! This is about the next guy who can combine baseball analytics with coordinating the personalities of 26 guys making a ton of money to produce a winning franchise. Matt Quatraro has all of those qualities and he has cultivated that skill at the highest level. Last thing, Quatraro's a winner. The Mets need a winner not a middle of the road .500 guy.
Yes, those of you that listen to The Drive with Charlie & Dan know that I know Matt a little and he has come on our show several times. First, I would never advocate for someone that I am friendly with to get a job that they were not professionally qualified to succeed at. This is a really hard job with a ton of ups and downs. Quatraro is more than qualified and can definitely succeed at that position. I grew up 20 minutes from Shea Stadium, now Citi Field. I have attended easily over 150 Mets games. I watch over 130 a year and follow them all. I want to see the Mets in the playoffs all the time and Matt Quatraro, in my opinion, is the best way for the Mets to get there.
10 largest snowfalls on record in Albany