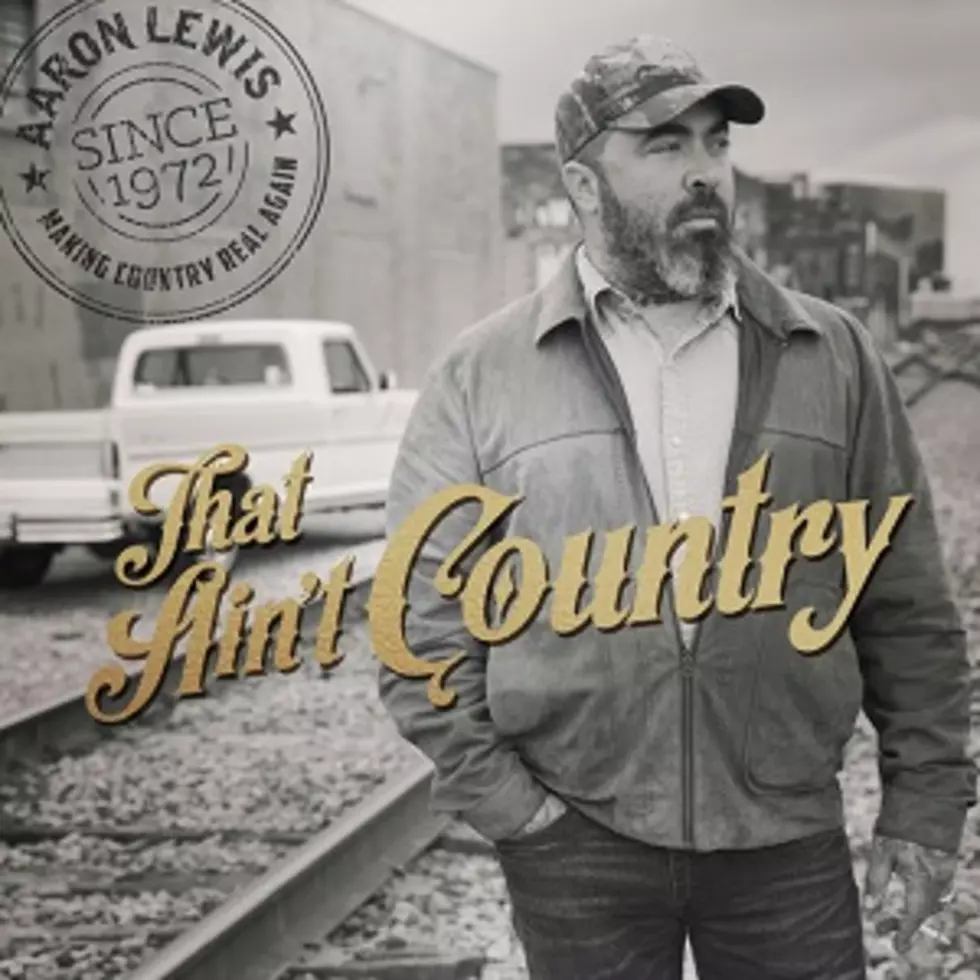 Hear Aaron Lewis' New Single, 'That Ain't Country'
Dot Records
Aaron Lewis has released "That Ain't Country," the first single from his upcoming album Sinner.
"That Ain't Country" is a forceful jab at how modern country music has, in Lewis' opinion, lost touch with its roots: "So tell me, whatever happened to the country songs / Full of truth and consequences, all the things gone wrong? / Someone came and changed it up, made it all a lie," Lewis sings.
"That ain't country / That's a natural fact / It's full of tales of good times and happy endings / My life ain't like that," Lewis continues in the chorus of "That Ain't Country. "So I'll keep listening to the old songs that my grandad used to play / Full of pain and heartache and desperation and the ones that got away / The ones that speak to me, the way I feel today."
While the studio version of "That Ain't Country" is new, the tune itself isn't. Lewis debuted the song back in September of 2014, at a concert in Davie, Fla., on the very same day that he penned it.
Lewis, a founding member of the rock group Staind, hopes that all 11 tracks on Sinner will be different than what country fans are used to hearing from current artists.
Sinner is available for pre-order via Amazon and iTunes. The project is set for release on Sept. 16.
Listen to Aaron Lewis, "That Ain't Country":
Aaron Lewis + More Surprising Country Crossovers