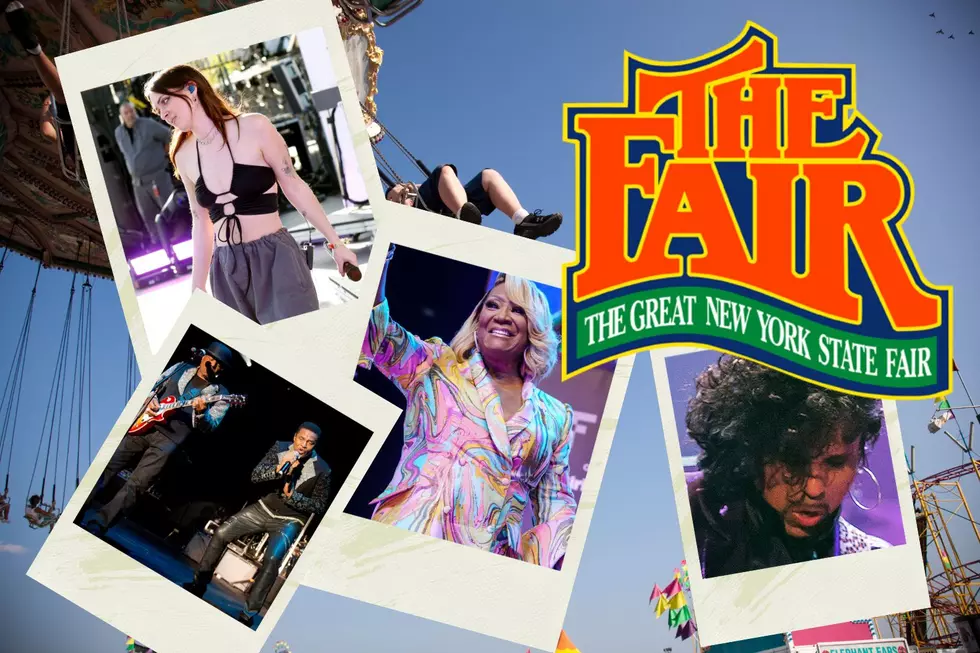 10 New FREE Concerts Added To Great NY State Fair! Who's Playing?
Canva/Getty Images
As the Great New York State Fair gets underway for its 181st year, there's a lot to be exicited for: the $3 tickets, weird food, great midway rides, even the Fair's "best kept secret" - back for its 20th year.
But the biggest draw is always the great musical acts. The deck was already stacked with legendary performers representing six decades of amazing performers. In the homestretch to the Fair, they pulled out all the stops and added ten more showstoppers.
There's an American Idol champ, punk rockers, Coachella performers, the Godmother of Soul, TikTok stars, and pop music's "Royal Family." It's a packed lineup for every single day between the Fair's two stages.
"This really feels like one of the most diverse line-ups of music that The Fair has had when it comes to the levels of longevity and variety of genres represented." - Interim Director Sean Hennessey
Every Musical Act Coming to the 2022 Great New York State Fair
Here's your calendar of every musical artist playing both stages of the Great New York State Fair August 24 through September 5th. All concerts are free with Fair admission!
Eat More! Try 1 for $2 at New York State Fair
Try more of all the delicious food the New York State Fair has to offer with their 'Try 1 for $2' special.
New York State Fair Butter Sculptures Through the Years
Take a look at the Butter Sculptures over the years at the New York State Fair.