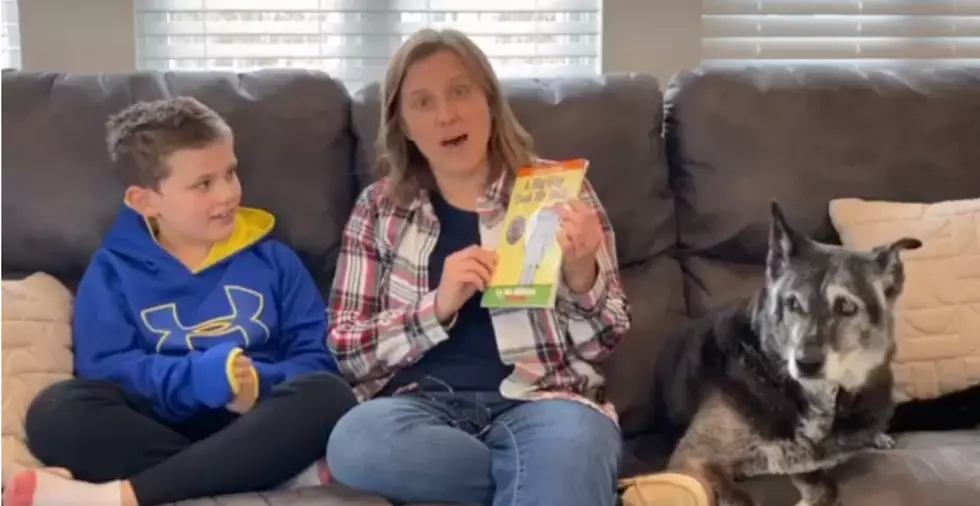 Glens Falls Preschool Teachers Hold Virtual Storytime
Credit: First Pres Preschool Glens Falls Facebook
Your kids are home from school for the time being but that doesn't mean their teachers are taking a break. A local Glens Falls school has come up with a sweet idea to keep the community together while they're physically apart.
Pre-K teacher Danielle Volks decided to pick up the book "A Big Guy Took My Ball," by Mo Willems, and sat on her couch with her son and her dog but they weren't the only ones she was reading to. According to the Post Star, she also turned on her computer and read the book to her students at First Presbyterian Preschool in Glens Falls.
The school community is only about 70 families. The school has decided to post one video every day from its staff of 10 teachers and assistants. According to Volks, it's hard to fully explain to children that young what exactly is going on. They need to keep some sense of normalcy.
The teachers haven't just stopped with reading books, they've also been doing crafts with their students as well. Preschool Director Samantha Meyer said, ""In kind of this unsettling time, it's really important for them to see their teachers, hear their voices, to know that they're OK."