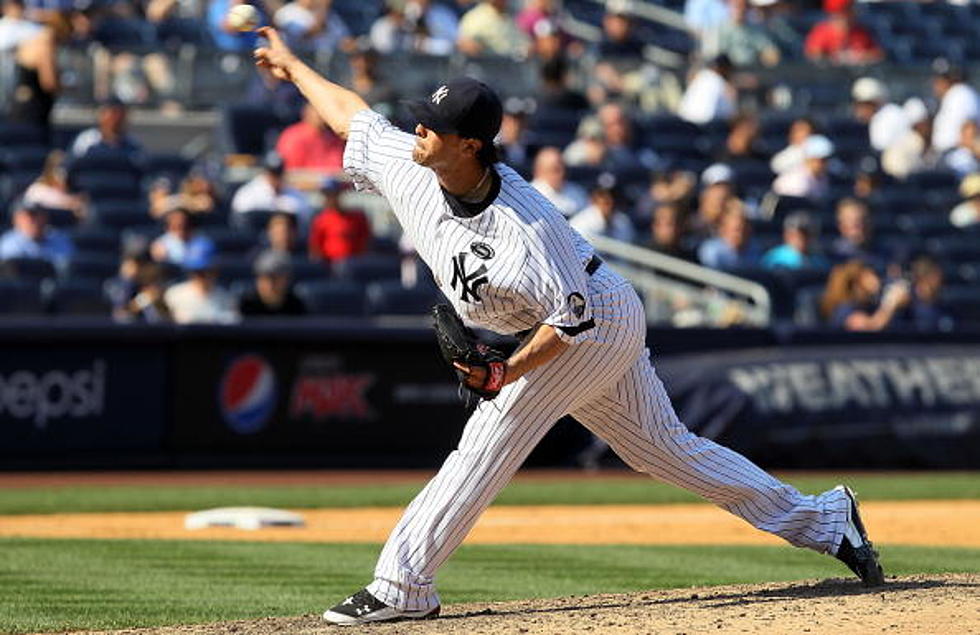 Former New York Yankees Hurler Is Truly A Horrible Monster
Getty Images
There are crimes and then there are crimes that seem to reach beyond the scope of humanity. This is one of those cases. The monster in this instance is an ex-major league pitcher. Former New York Yankees right handed pitcher Sergio Mitre is going to be behind bars for a very long time, but not long enough for many.
Mitre will be living in a Mexican prison for the next 40 to 60 years. The once bright prospect was convicted of murdering his ex-partner's daughter. Even the scantest of details of this are enough to make anyone sick. According to the reports by David Matthews of the New York Daily News, "Mitre was convicted of 'femicide' after raping and murdering the 22-month-old girl named Ines after his July 2020 arrest and trial. The heinous hurler was sentenced Wednesday night to between 40-to-60 years in prison."
A native of Los Angeles, Mitre broke into the majors with the Chicago Cubs in 2003. He spent three seasons with the team before moving on and pitching for the Florida Marlins in 2006 and 2007. The right-handed hurler resurfaced with the New York Yankees in 2009 and even won a World Series ring. Mitre spent 2010 with the Bronx Bombers as well and pitched in three postseason games. He eventually ended up pitching in Japan and Mexico after his major league career.
According to Sports Illustrated's 'The Spun', "Mitre had previously been charged with domestic assault of a different romantic partner in 2019 but avoided prison after paying a 20,000 peso fine." There are some really bad people in the world, this one will hopefully never see the light of day outside of the prison cell his occupies in Mexico. One publication called on all fans that might have a Sergio Mitre jersey to 'please burn them.'
11 of New York's Most Wanted Criminals with Upstate Connections
Below are individuals with ties to the Capital Region and Upstate New York. They have been designated as some of New York's Most Wanted Fugitives and should be considered ARMED and DANGEROUS.