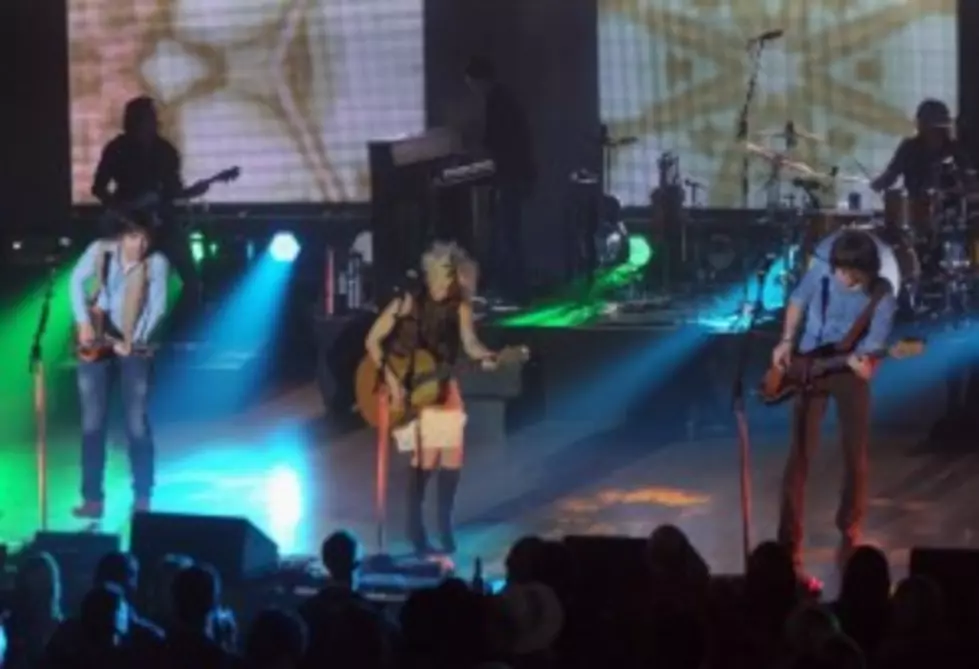 Fan Falls from Parking Garage at Reba Concert & More in Casey's Taste of Country [AUDIO]
So much going on in my "Taste of Country" music news update.  The Band Perry's "If I Die Young" has just been certified Triple Platinum.  That's because their sales of that tune exceeded 3 million.  I'd say their parents can't ever complain about their kids not being successful.  Geez!  Kimberly, Neil and Reid will also be performing on "Dancing with the Stars the Results Show" next Tuesday, October 18th.  They are nominated for five CMA Awards.
And don't forget, Julianne Hough & Blake Shelton will be appearing on 'Dancing with the Stars' TONIGHT, 9pm Eastern Time on ABC.  More on what to expect from them, can be found in yesterday's Taste of Country.
Keith Urbanjust earned himself yet another No. 1 song.  "Long Hot Summer" has climbed into the top spot of both Mediacase/ Country Aircheck and Billboard country singles charts.  Keith co-wrote the song with Richard Marx.  The two also wrote "Better Life" and "Everybody" together.  Here's what Keith had to say about his recent hit and Richard Marx:
Keith of course up for Male Vocalist of the Year and Entertainer of the Year at next month's CMA Awards and, he'll also be on the "Ellen" show today. 
Reba McEntire performed in Bloomington, Illinois over the weekend and led one fan to jump off the second level of the Pepsi Ice Center parking deck.  The man's name is John Griffin.  He evidently wanted to get a better view of Reba getting on her tour bus afterwards and ended up falling to the ground.  He was taken to the hospital and is not believed to have been seriously injured, but what a scare, right?