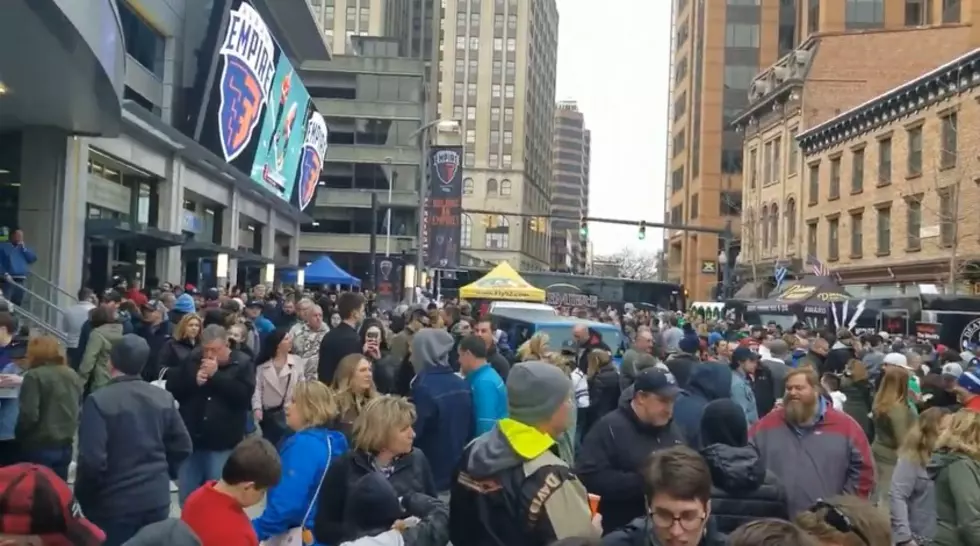 Do You Remember These Wild Albany Football Block Parties?
YouTube / ssnapier
During the summers of 2018 and 2019, Pearl Street was the place to be.
Well, not always. Most times, it was open to oncoming traffic, as Capital Region drivers commuted in and out of the capital city on a daily basis. That being said, Saturday nights during those summers were game nights at the (then) Times Union Center, and therefore, game nights on Pearl Street.
The barriers would be put up, traffic would be re-routed, and the Albany Empire Pre-Game Block Parties would kick off. Do you remember these wild afternoons in the Capital Region?
---
Do You Remember Albany Empire Block Parties in 2018 and 2019?
On October 24, 2017, it was announced that the Albany Empire would be joining the AFL, filling the void left by the Albany Devils at the Times Union Center. The team kicked off in the 2018 AFL season, on April 14, 2018, in front of over 13,000 fans. As the team gained fandom in the Capital Region, there became a need for a pre-game party at which fans could gather before kick-off.
The popularity of these parties continued to grow, and began to look like this:
And this...
And these...
I'm new to the Capital Region, so I was not here for the original run of the Albany Empire. With that said, these photos and videos are extremely impressive to me, and it's incredible to see such a passionate region of fans come together for one cause.
Despite not being here for the original Empire (or the River Rats, Firebirds and other predecessors), I am currently here for the NAL's Albany Empire, and the NLL's Albany FireWolves. With COVID-19 restrictions dropping in most areas, it is a dream of mine to see Albany sports fandom return to this level, and hopefully, surpass it. Thousands of fans should be able to come together, enjoy a party on Pearl Street, and then flood the MVP Arena to see one of their hometown teams battle on the floor, turf or ice.
In the mean time, though, it's still fun to reminisce about times like these every now and then.
The Most Iconic Moments in Albany Sports History
The Ten Best Capital Region Sports Moments of 2021
In a year full of plenty of highs, and at least an equal amount of lows, here are the top ten sports moments in the Capital Region from 2021.